Jupiter from Cattle Point on Friday, 23 July 21, at an elevation of 28 degrees above the horizon.
I have struggled to get some decent detail from Jupiter, but I feel like I'm making progress with this image.
Almost no wind and at least average seeing conditions on this evening.
Taken with the Meade 12" LX200GPS SCT, a ZWO Atmospheric Dispersion Corrector, a Baader UV/IR cut filter, an ES 3X focal extender and the ZWO ASI174MC (exp. 8.93 ms, gain 300) with SharpCap Pro.
This is the best 30% of 16180 frames. Processed in AS!3, Registax, Astra Image, and PSE.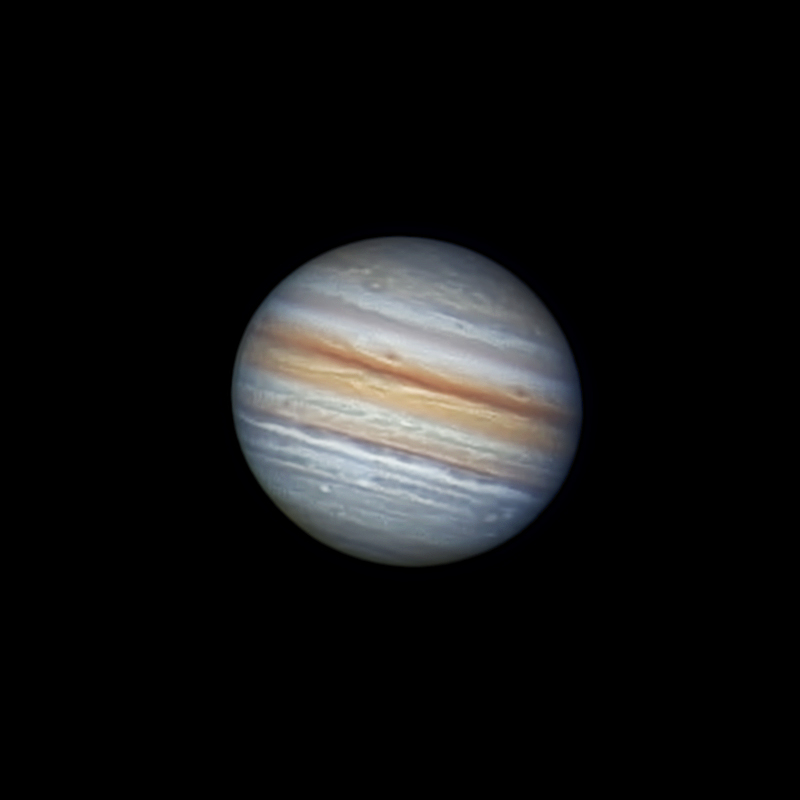 Any advice on how to improve on this image would be most helpful.
Thank you.
Ken
Edited by Kenny V., 26 July 2021 - 02:29 PM.