Edit - have added the MAPs box layout I used for this night's captures plus a small animation showing the NPR white spot motion in Post #12...

Hi all, some might have read my comments in other folks' threads about how bad the weather is in Southern Oz atm - or been experiencing it themselves!

Monday (yesterday here, 26th July) was the first day without driving rain & howling winds, clear but under a raging jet-stream...
So desperate were we that we set up for a midnight to 2am session, knowing that we'd have to pull everything down for the maelstrom that was forecast for today...although we probably could've left it until later this morning given we escaped much of the weather today where we are situated.
Certain jet-stream conditions are nowhere near as bad as others...that & the clear sky forecast giving us hope.

Unfortunately we needed to spend more time than I would've liked capturing Saturn for a small WJ integration - 3 captures integrated after the first was too poor...none of these were great onscreen but sufficient enough to be half-optimistic given that each comprised nearly 80,000 frames.
Moving to Jove the first capture was the best even if it didn't inspire us with any enthusiasm

but we sat it out until just after 2am...but it was all downhill from that first capture.

A pity, that first showed some reasonable activity in the SEB following the GRS, but we would've needed at least 3 or 4 captures run through WJ to create anything worth keeping or posting...but after the 2nd capture the planet turned to mush.

But as I've said often, "Saturn is the Mars when Mars isn't around" insofar as even in poor seeing this planet is still capable of creating decent outcomes: nothing to get ecstatic about

but it wasn't too bad & worth posting imo - even capturing a couple of white spots, the most prominent being on the edge of the SPR & SSTeZ EDIT NPR & NNTeZ!...perhaps the same one or a recurring one that has been captured quite often by us & others although as yet I haven't made any position measurements or checked other data...but regardless, good to get something at least!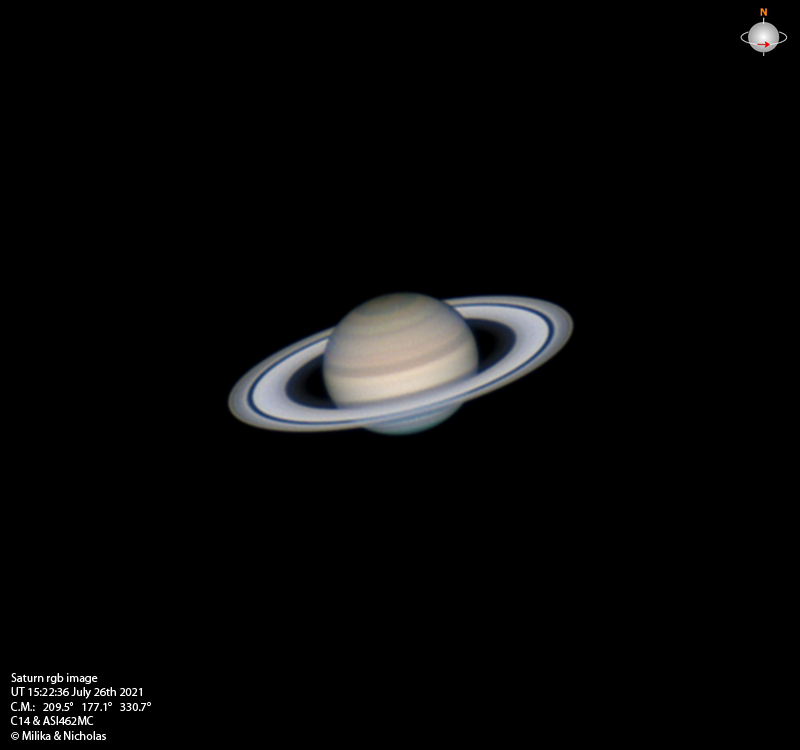 Edited by Kokatha man, 28 July 2021 - 03:50 AM.