HI,
Not a bad evening yesterday, using the 90mm refractor venus and jupiter was on the targets.
Venus:
Here is a venus report performed last 28th july using a 90mm refractor.
Good images in spite of the planet elevation of 10°.
Features were appearing and the pattern observed was similar to the pattern collected during the 13th june observation.
The overall pattern of venus is not changing a lot.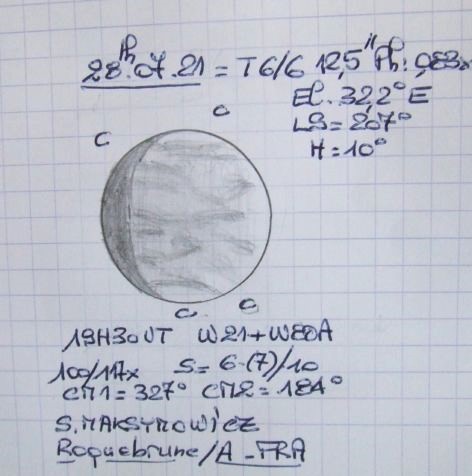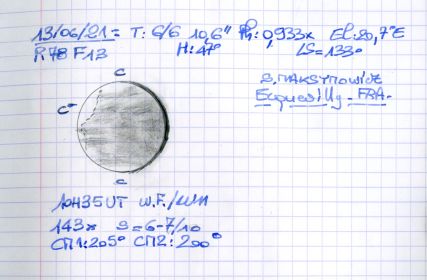 Jupiter:
I tried jupiter before being at meridian.
Images were good enough with a planet elevation od 23°.
Ganymede was merging the jupiter edge, io shadow was appearing confidential (because of the microseeing present).
The jupiter structures presented with very fine detail needing a bigger aperture.
Anyway the present report for your perusal.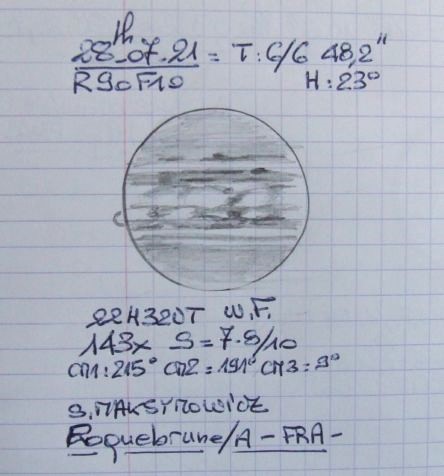 Good skies.
Stanislas-Jean