The clouds permitted me a couple star-fields.
The collimation for this one was done after my somewhat silly "How many licks does it take to get to the optical center of a tootsie roll" experiment. I was attentive to the collimation, but I didn't get into obsessive/compulsive mode. I think these are 120 second exposures at ISO1600. A good bit noisy as I've not yet rubbished my DSLR for a dedicated/cooled camera (I can only collect so many toys in a timeframe of X before my wife gets all "wifey" on me).
Really nice sharp & rounds stars all over (if you don't look too closely at the upper right corner; and now that I've mentioned it, I know you will...)
Somewhere between Sadr and Fawaris: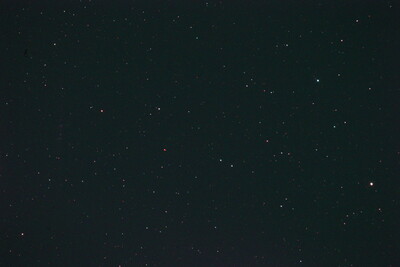 Same image at image center:
Vulpecula near M27: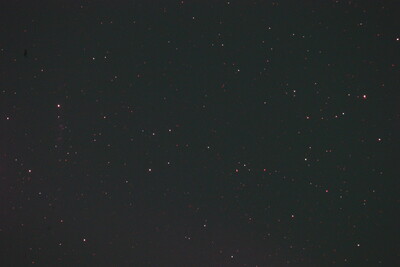 Yea, that's a defect of sorts in my sensor far left of center. Don't know what or why it is. It usually gets cropped out for DSOs so I can live with it. I also missed a mote of dust on the sensor in the upper left corner. I have had worse.
Edited by dg401, 05 August 2021 - 07:19 AM.