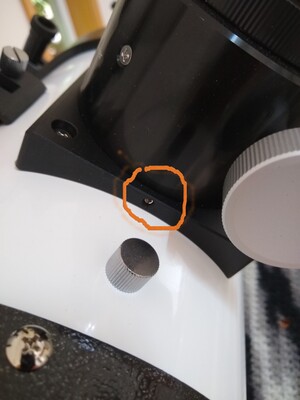 The scope is a 6" Apertura F5 Newtonian. The focuser is made by GSO, I believe. Single speed.
Not sure what these little grub screws in the base of the focuser are for. There are two of them. One on the base of the focuser that faces the primary and one on the opposite side of the focuser.
I was hoping it might be for shifting the axis of the focuser, but don't think that's it.
Any ideas?
Edited by Orion68, 30 July 2021 - 05:11 PM.