So, I took a reference spectrum of the halogen light after calibrating from a hydrogen spectrum tube.
The intensity profile should be compared to any previous plots I displayed here.
This is my third attempt with the TO spectrometer.
One question was asked if I could measure the reflectance from the Baader 35nm filter. Here is that result: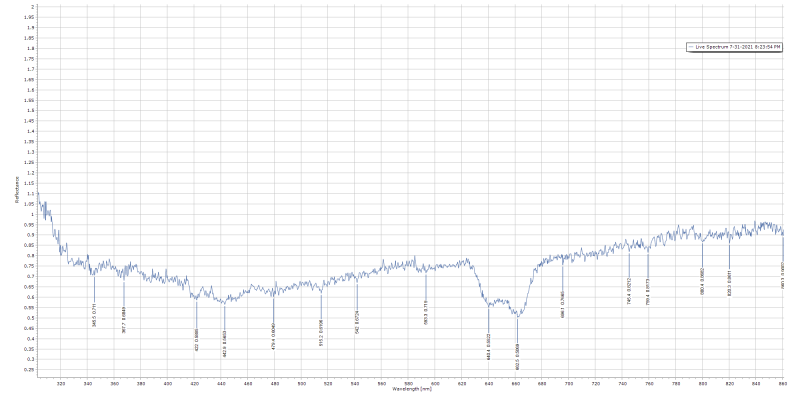 Another question I was wondering is if I bought the wrong diagonal for viewing hydrogen alpha.
I had previously saw a statement from Baader on their site saying H-alpha is better viewed with a BBHS dielectric or coated prism.
This afternoon I checked the same page and the statement was gone and page was updated approx. two weeks ago.
I had also found them stating the regular dielectric had UV/IR blocking coatings, and should cut off at 740nm.
It appears the UV light is tamed but the IR is still reflecting out past 800nm. I don't think I need to return my diagonal for the BBHS.
It appears the regular dielectric is reflecting around 95% close to the C line.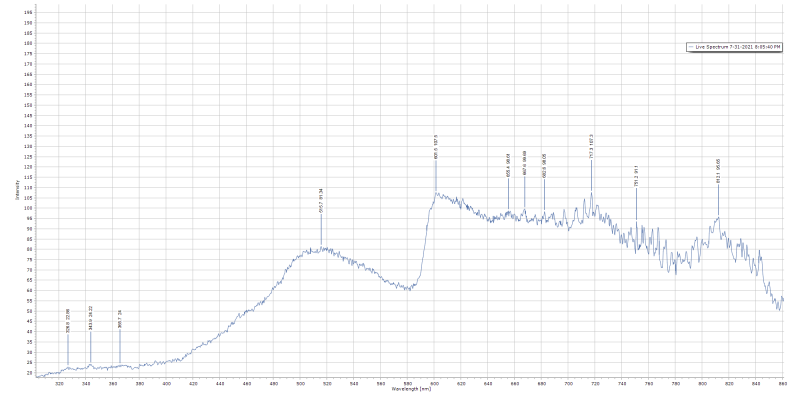 Here is a reference spectrum of my halogen light.
I can use this light source within limits, but it can give me some useful information about what I have.
Figured I'd share.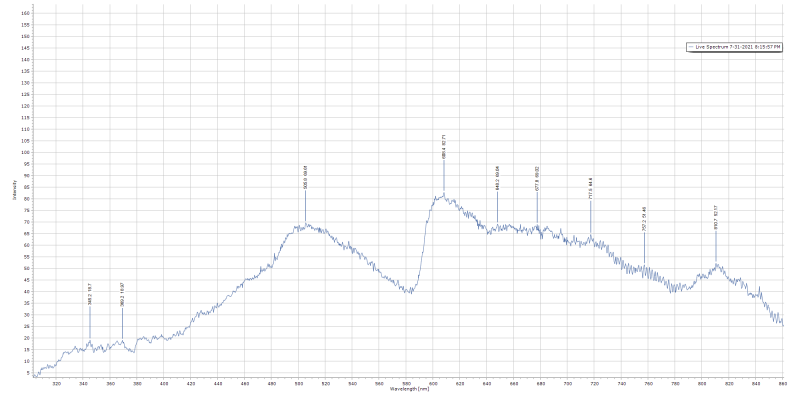 Edited by Gray, 31 July 2021 - 09:17 PM.