This is my first mosaic. It's only two panels so far. All subs were 20 seconds captured with an unmodded Nikon D750 and zoom lens at 150 mm on tracked but not guided using no software for anything during capture. Calibrated with flats, darks, and dark bias. Stacked in DSS and processed in Startools and Affinity: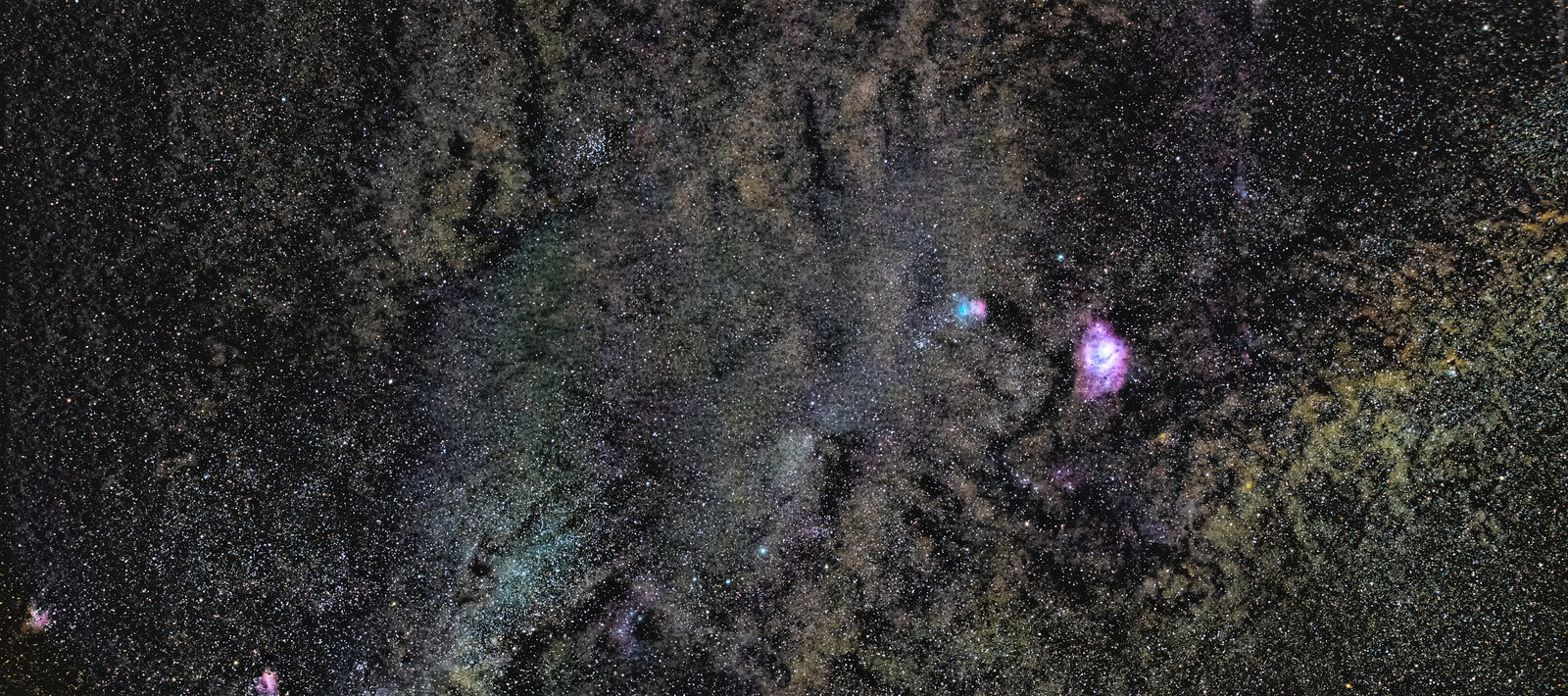 The left side is 1 hour and 40 minutes of data and the right side is 2 hours of subs. So, it's not perfect and a bit noisy, but I'm fairly happy with it considering what equipment I'm using now and I've only been at this for 7 months. I hope to get better with these over time.
My fairly powerful laptop was straining a bit with this though. I'm not sure I can add another panel or not. I'll try though.