My recent interaction with Explore Scientific service was 5 stars all the way. I bought a ES 80mm f/6 Triplet Apo lens on a Apogee Ortho-Star LOMO 480 scope here at CN classified ads a few years back and it never seemed to work right. I recently returned both to Explore Scientific for service. (They agreed to look at both the Apogee scope and ES lens!) I got the scope back from them and just tried it out in the daylight. Wow! It's terrific!
The mismatch: The ES staff found the scope and lens to be a mismatch and they found a work-around. After they examined it they told me that if the lens cell were completely tightened on the Apogee, it would be out of collimation. But they marked a spot and said if the lens was fixed at that point, it would work fine. They wouldn't glue the lens to the goldilocks spot for me, but sent it back marked. Explore Scientific also cleaned the lens very nice! I tried thread-lock medium, so it could be separated later, but it wouldn't bond because the joint wasn't tightened. So I read on CN someone suggested silicon sealant on the threads for a similar problem and that worked fine, with no glue on the lens.
When I sent it in I as getting stars that pointed to the left. This older version of the lens cell doesn't have the push-pull collimation adjusters like the newer ones. I felt like only someone with an optical bench setup and way more expertise might be able to figure it out. This wasn't an expensive lens and scope, but I was not able to use it.
This is the upper right hand corner of the next image below (Double Cluster), blown up.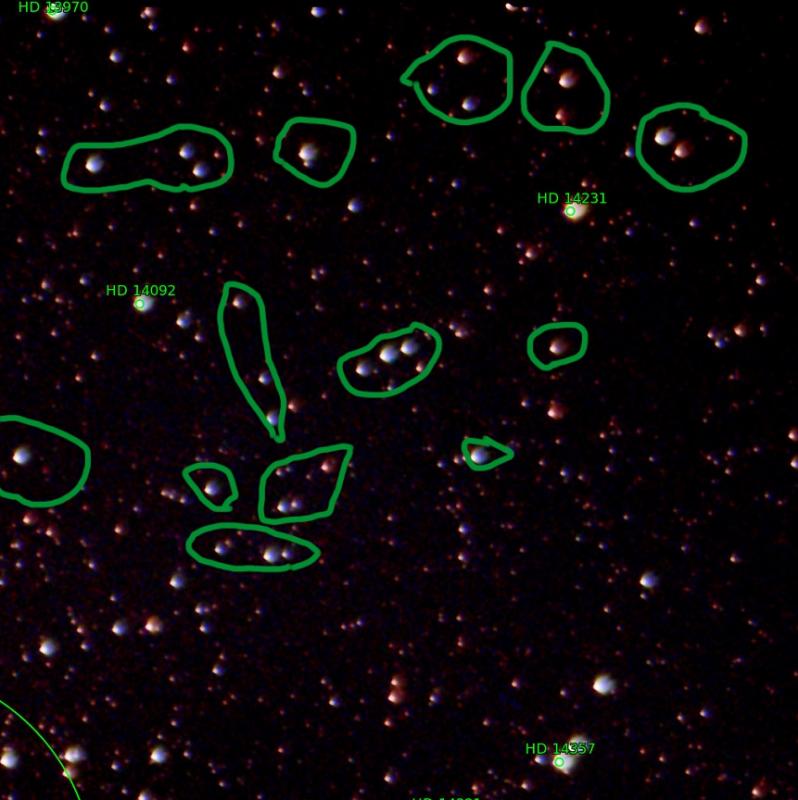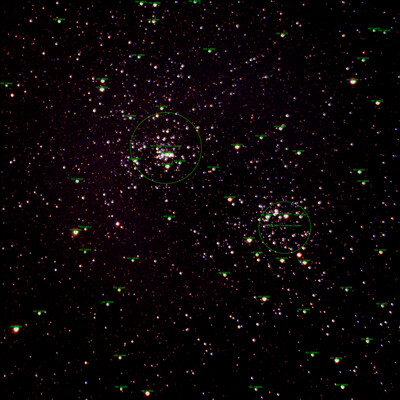 Tonight I got a little break in the weather and tried my scope with the goldilocks fixed lens. Here's M4. No more stars pointing to the left!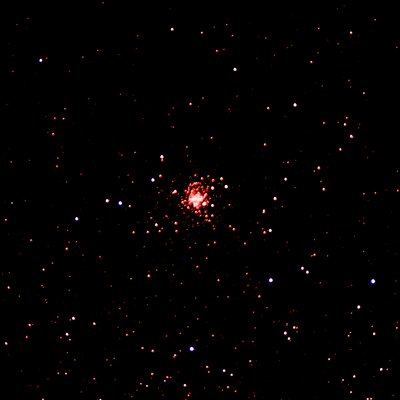 I'm glad I was able to get this working better after all the years I've had it. I knew it should perform better than it did. Explore Scientific hit a home run with this one in my book.