Hi
I was attempting to image the veil nebula with my Canon EOS Rebel T6 (modified) with a 200mm Pentax prime lens on a Skyguider Pro with iPolar. I got good polar alignment and captured approximately 24 min of light subs for the 1st night and 30 min of subs for the second night.
When I tried stacking them in DSS, I put the 2 nights in separate "groups". I used the same darks, bias and flats from night 1. The temperature was not much different.
However, as you can see, DSS ends up creating an ugly gradient below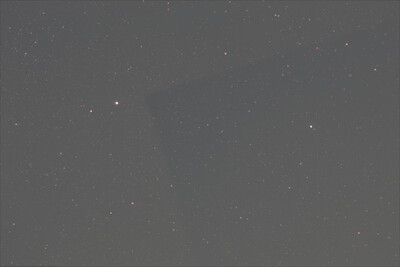 I looked at my subs in more detail. The subs in night#1 have a different reddish tinge than the subs in night #2 as you can see below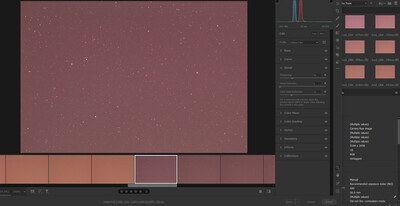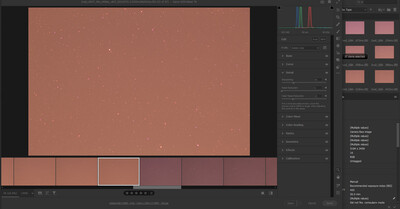 I tried using different stacking techniques - Standards, Mosaic, Intersection, but no joy! I think the color difference between the 2 nights messed me up. Same results with Sequatror.
I do not know why this exists? Light pollution? The moon was not out either of these nights
How can I correct this? Is there is specific workflow? I only have DSS, Lightroom and Photoshop.
For the record, both sets give me a nice image of the veil complex, but i want the combined stacked image to reduce the noise.
Appreciate your guidance! Thank you so much!