True to the weather forecast last week we had a good clear night (and with very good conditions) – even if they had backtracked on that forecast the preceding 12-hrs........time and again this happens - what is wrong with them.....??!!
The sketch, c.1 hour before opposition, shows the Seeliger Effect with the Rings. The extreme contrast with the Globe dullness often gave me the impression that there is an inverse Seeliger going on in Saturn's atmosphere....?? Such is how the eye-brain reacts to relative contrasts; and to render that I cannot show the brightness any higher than the whiteness of an already very white paper. The only recourse is to dullen the Globe; and that seems to offset somewhat with the tinting procedure.
Interesting how that bluish South Hemisphere seems to have taken on a more bronze cast!
Again one of several, it seems around the planet, EZ(N) intensifications/w.spots,..... Dave.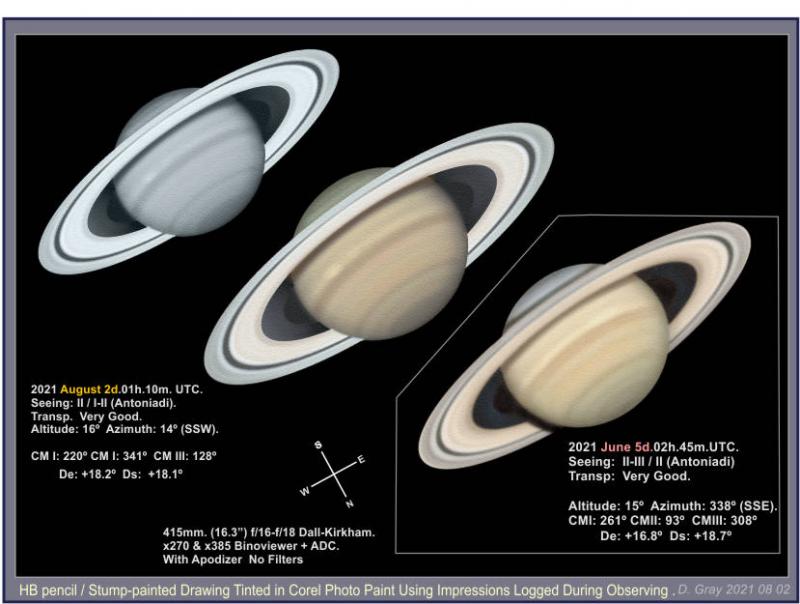 Edited by David Gray, 02 August 2021 - 08:06 AM.