Here is an image showing inside and outside defocus for the C11. Star is Polaris and I'm using a 1.9x barlow with the IMX464 sensor camera. Perhaps the magnification is too much since it's probably close to an equivalent 700x.
The defocus amount is one focuser turn (0.75mm) in each direction. Not the normal way you do this with an eyepiece but 0.75mm of primary mirror travel must still translate to an eyepiece equivalent.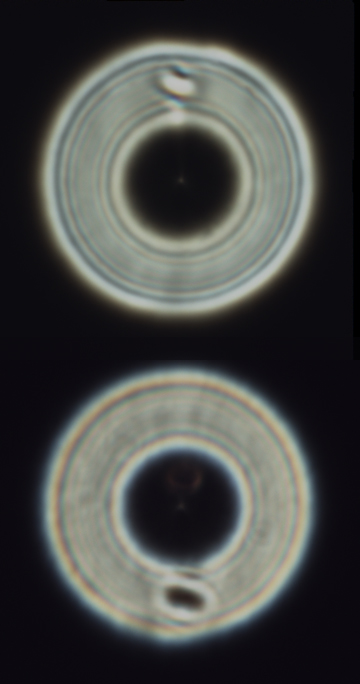 What's the diagnosis?
EDITED to say that I'd like comments on aspects of the optics besides collimation.
Edited by MarMax, 05 August 2021 - 01:53 PM.