1st hour of Ha on Caldwell 27 the Crescent Nebula. WO Star 71, QHY 183M, Astronomik 6 nm Ha. Red zone suburban driveway with neighbors porch lights on and cars driving by.
Just calibration, stack, and STF stretch in PI.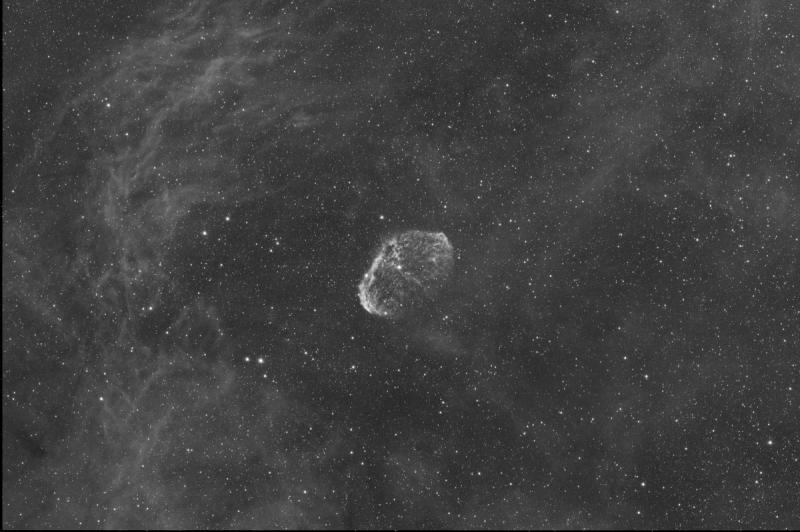 Follow up will include lots of OIII also. I tried two frames of SII, and there is some, even some in the clouds to the left, but I'm going to apply the 80/20 rule and skip SII.