I recently completed installation of a pier for my Celestron CGE/Edge 11 scope. My approach is a sort of hybrid developed from reading a number posts here and so thought I'd show people what I did.
Typically, I see when people are forming wooden piers, they are bolting them to the top of a concrete base. In my case, I decided to embed the pier itself into the ground to simply the process. Obviously I have lost the option to move the unit (or at least easily) but for my life situation, this is not a concern.
The pier is made from 4 sections of 2"x8" lumber that have been glued and screwed together at the edges to form a box, so the outer dimensions are ~9.5" square. One person I corresponded with suggested this as having the grains go in varying directions should make it stiffer and less prone to warping. The "tube" is about 64" long with the plan to put about 30" in the ground and 34" above (looking for approx 36" height to the top of Dan's pier plate).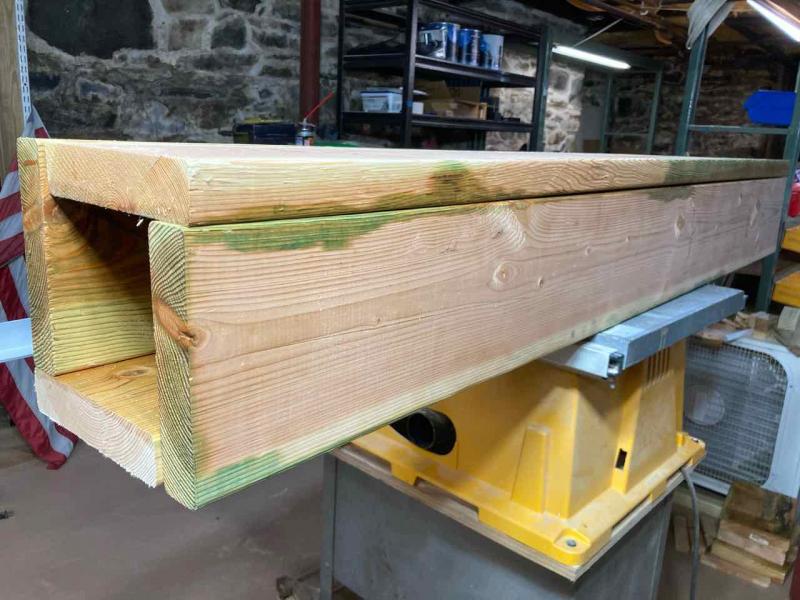 I dug an 18" dia hole about 34" deep, put gravel in the base (although it's questionable whether this is really necessary), then added 400 lbs of Quikrete putting in a bag at a time with appropriate amount of water to insure good mixing. I have installed a lot of fence posts so was pretty familiar with this material and technique so this process went smoothly.
To help deaden any "ringing" of the pier, I filled it with general purpose sand from Lowes. I have nothing quantitative to offer in terms the efficacy of this, but can say that there is noticeable difference in the sound from before and after when you rap in the side of the pier, so all indications are that it will help to dampen vibrations.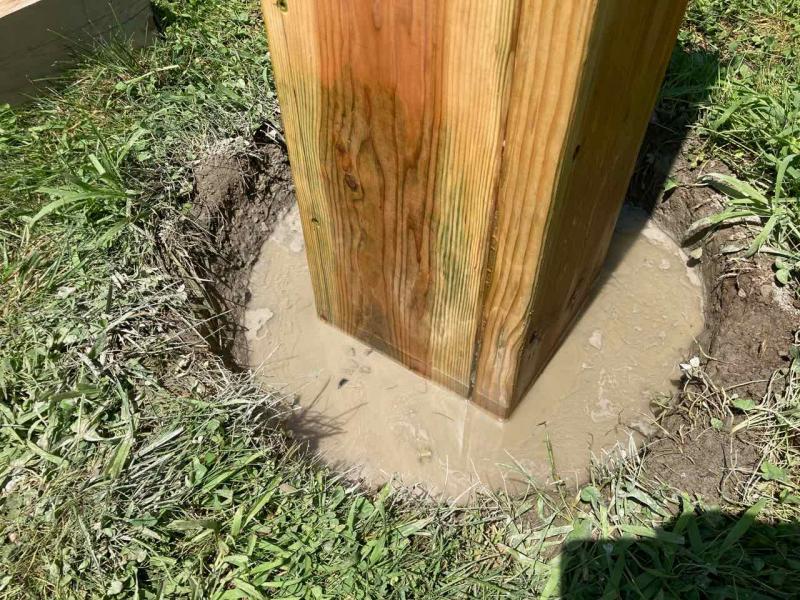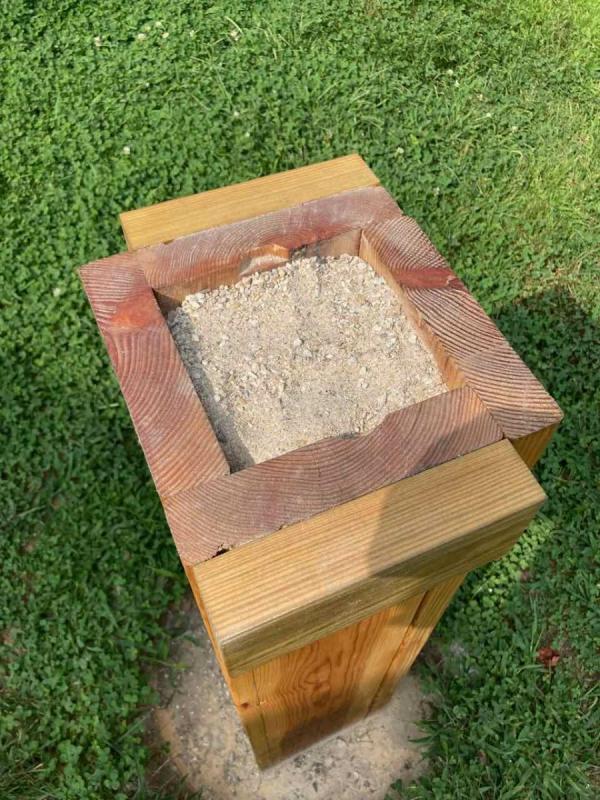 The pier cap is a piece 3/4" oak that has been drilled to accept the top half of a Dan's Pier plate I found used on Astromart. As the mount head has built in Az and El adjustments, I didn't see the need to have the full system that permits the tilt compensation. I was careful to level the pier when pouring the concrete and it is very, very close to perfect.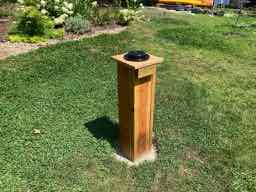 I've order a Astrogizimos 365 cover and will get the mount and scope set up when it arrives.
So I have no feedback to offer at the moment as to how well this experiment will work, but can say that it is really rock solid as we like to say! I will be shocked if doesn't work very well, but will report back when I have the scope mounted.