This recurrent nova in its calm phase has an apparent magnitude of 12.5. We have already observed eruptions in 1898, 1933, 1958, 1967, 1985, 2006 and today from August 8, 2021
I had the opportunity to travel to the high French Alps mainly for Perseid observations (sketch to come), just on time during the explosion phase of RS Oph,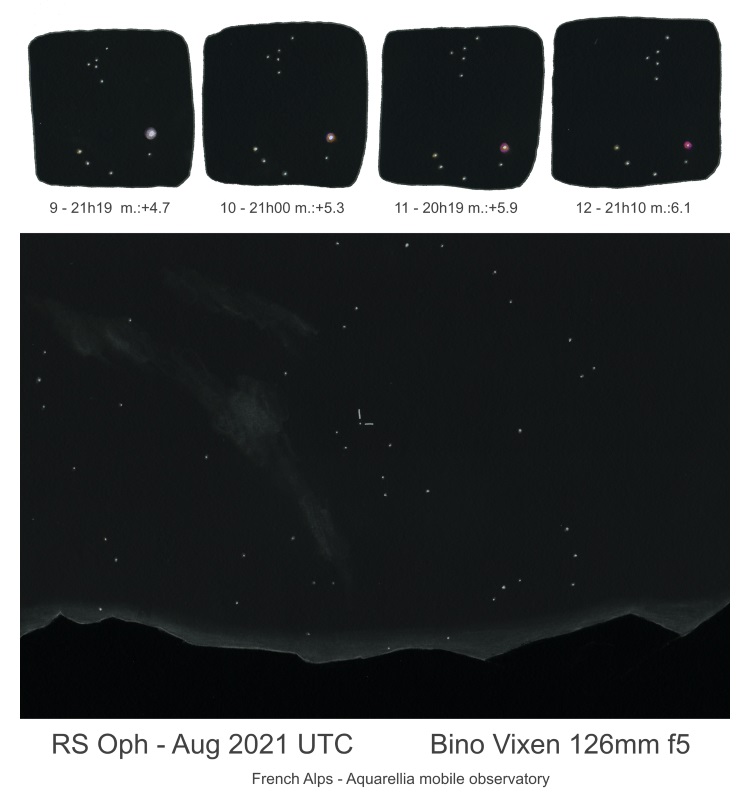 Look at the rapid decrease in magnitude and notice the change in color.
Today the show is not finish !
Clear sky to you all