Hi
Here two watercolors with the real traces I recorded during two of five nights of August 12th, that was done in the French Alps, close to my home.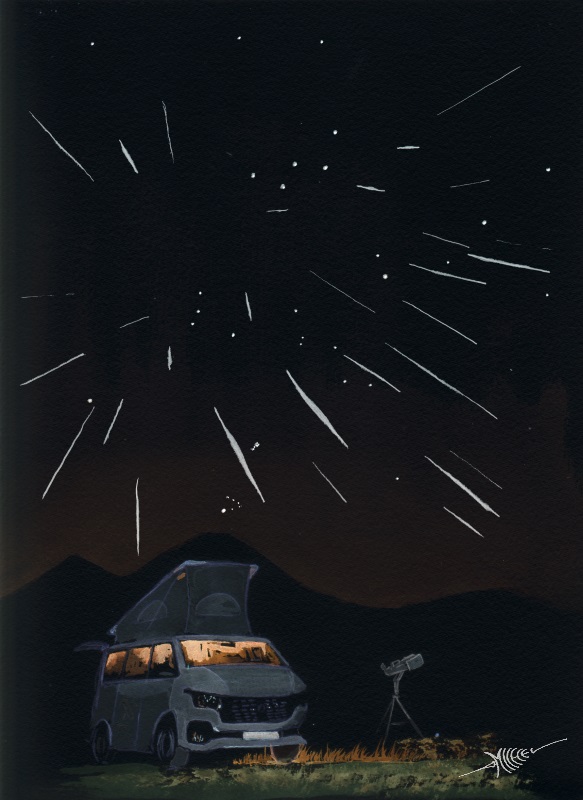 Aug. 12 AM (1h17 to 2h28 UT)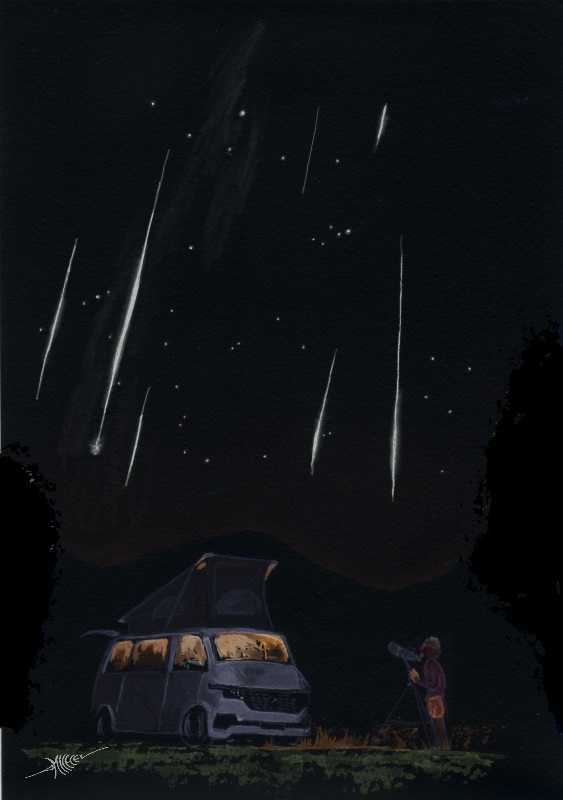 and Aug. 12th PM (21h13 to 21h54 UT) for the second one, I was stopped by clouds.
All meteors were recorded carfully with theire magnitudes and posted on the IMO data base. I like to do that every year.
With my pretty van (Bed and Telescope) I was able to join very dark skies for those nights of our very hot summer.
During all those nights my astro-program included the two recuring novae RS Oph
already shown here: https://www.cloudyni...va-rs-ophiuchi/
and T CrB I follow this star since years now because another firework show could arrive soon.
Here the AAVSO alert : https://www.aavso.or...lert-notice-750
Clear sky to you all
Michel