As I own a non-mini guiding camera, I am currently designing a part to replace the focuser of the ZWO OAG-L.
The goal is the reduce the distance so that backfocus can be achieved.
Once design completed the part will be machined aluminium stainless steel (harder than aluminium --edit2).
The first iteration was a 12mm high part. I am printing a 6mm and 4mm version.
For maximum versatility I am thinking 4mm might be better as spacers can always be added.
What do you guys think, is 4mm good?
--edit: One thing that comes to my mind, is that with this full length thread design, I'll need a counter lock ring, mine is 1.5mm thick. So maybe 4mm is slightly too short --
12mm test run:
6mm design: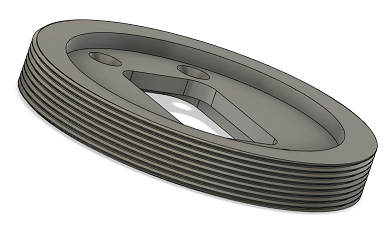 4mm design: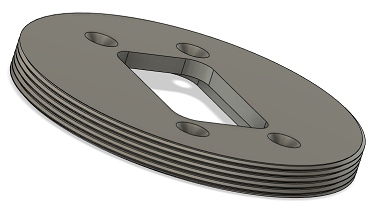 Edited by Palmito, 25 August 2021 - 06:24 AM.