This - is so fun.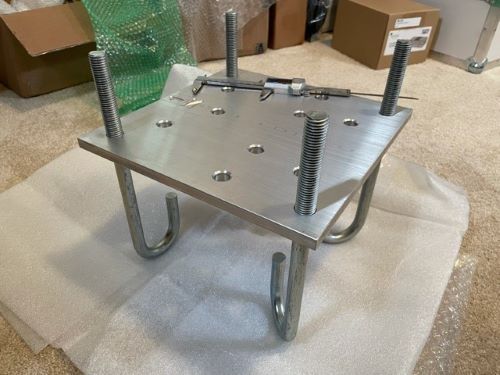 It just FEELS classy in every way. Super-beefy. So shiny. Feels like a million dollars. And almost cost that much. hahaha
Just kidding.
The Pier-tech 1 (PT-28) (which doesn't raise and lower at the touch of a button) ended up being $1173 with shipping. See it here:
http://piertechinc.c...rs/pier-tech-1/
For a guy in my situation (with zero experience making piers or top plates), it seemed like a great option, especially with all this milled aluminum finish.
I explained to Vito that we were going to pour the concrete soon, so he agreed to send me the bottom plate while they are making the rest of the pier. Nice guy.