Hi guys, I need your kind help.
I've tried to shoot astro target on Ektar 100 with Yashica Mat 124 and it did not turn out well. I've had several problems:
- Exposure - I've tried different exposures and f stops but neither of them are acceptable. For example, this shot was 40 minutes long at f/3.5. I do not know what went wrong but this is too dark for me, the sky quality was around Bortle 2-3. Scanning was made by the lab.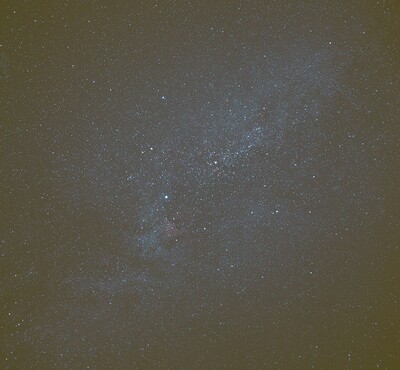 - Guiding - Other big problem for the second shot was the guiding. This was 60 minutes long at f/4.5, same flat crap as the first one but guiding failed as well and I don't know why. The guiding star was continuously in the center of frame but the whole image rotated somehow around one point (which is not Polaris). My guess is that PA for this attempt was not so accurate as for the first one but meanwhile PHD2 did the guiding well, the field rotated around the guiding star. Or do you have any other ideas how to solve this guiding failure?