From what I can tell the glass looks useable.
&
Yes, the objective is hazy but that should clean up nicely with some careful cleaning. Hopefully it is just on the front and back...
Objective's condition is well beyond what I'd hoped.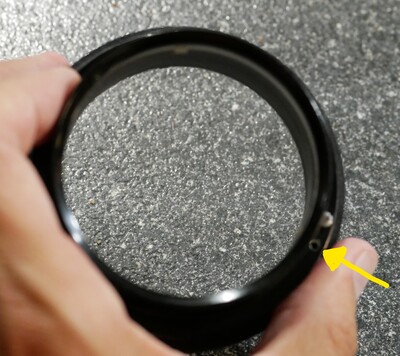 It's missing that one screw. Of the three pairs, each has a short-flush screw and tall-raised screw.
I'm guessing the shorts are the locking sets, and the tall (and missing) are collimation sets?