The usual red dot MRF finder will not fit in the BT-70XL's case mounted to the binoculars with the lid closed even after making a cutout in the lid to accommodate so I set out to find one that would. Because who wants to reattach a finder to binoculars every time its used.
Found a folding red dot finder that has a brightness control designed to be mounted on the Obie's Picatinny rail / handle. I had to make a cutout for it carefully measured so that it would be in the right spot when the lid closes. There are other similar folding finders without the brightness controls but I find that to be an essential feature. Mine is "iron grey" which is very dark almost black and looks great. The box it came in has check boxes for black and red which I may have gotten instead if they had been available but I am happy with the iron grey one. It has vertical and lateral adjustments that can be locked down to stay put. It comes with all the tools to install and adjust as well as a battery. It is very well constructed, metal, and works very well as it is designed to be a gun sight so it is nicely over engineered for this use.
Mounted on the rail. The two buttons on the top near the glass are up / down buttons for brightness which seem to remember the previous setting.
Folds down compactly. Folding it turns it off and unfolding it turns it on.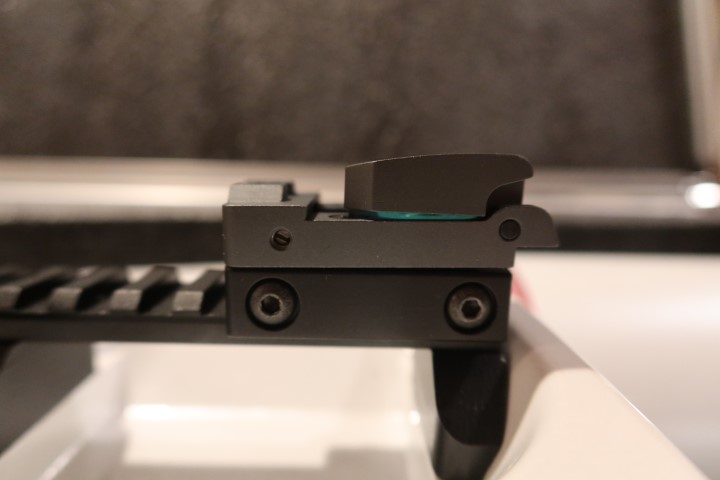 Had to make a five layer shim of electrical tape so that the vertical adjustment would sync with the binoculars. The tape is hidden once the finder is attached.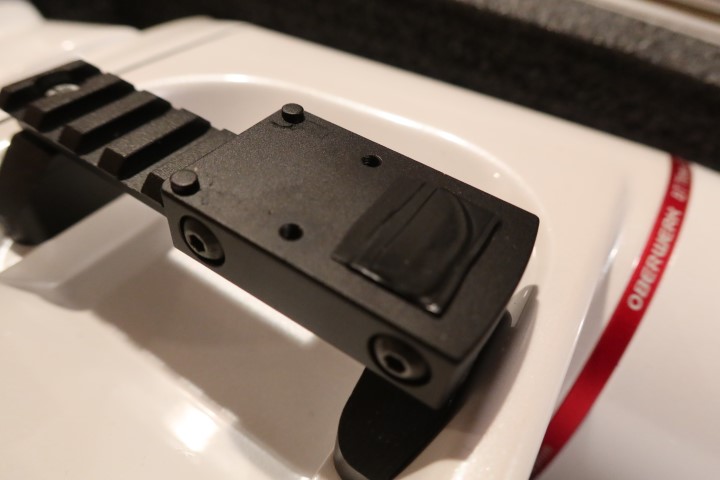 It has a nice rubber cover to protect it. You can see the cutout I made in the lid.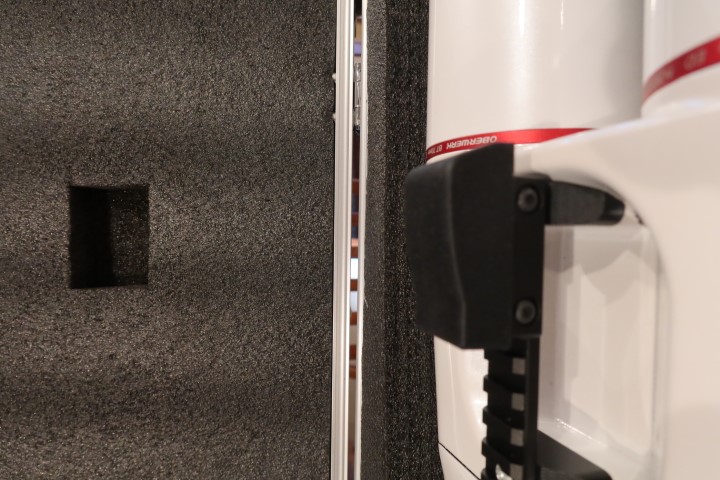 Here is the ebay link. Should there be none left at this link there were other places on ebay where they were available. It took 3 weeks to get this one from China but it arrived safely and earlier than expected.
https://www.ebay.com...353.m2749.l2648
Edited by swsantos, 14 September 2021 - 10:38 PM.