So this is my longest exposure set yet, 68 subs at 300 seconds each for a total of 5.6 hours total exposure time. Captured from my backyard over two nights.
Equipment:
Meade 6000 series 130mm APO refractor with 0.8x reducer/flattener
QHY128C-Pro OSC camera (Gain 2200, Offset 60)
SBIG ST-i guider looking through a 60mm guide scope
CEM60 mount
Sequence Generator Pro
PHD2
NGC6914 reflection nebula and surrounding nebulosity in Cygnus. Bright star in the corner is Sadr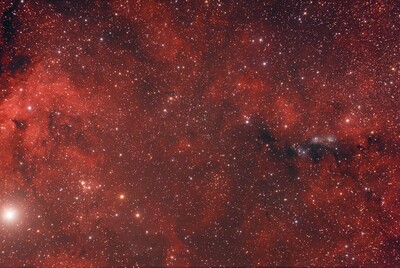 Still got some corrections to make on backfocus, but overall reasonably happy.