We would like to announce that we have started production of the dovetail spanner which is great for tightening and loosening your dovetail knobs. Particularly useful on very cold nights when you would rather not take off your gloves. This spanner is designed in house and 3D printed using ABS plastic. ABS will not shatter on failure and will also resist deforming if you forget it in the car on a hot day. The dovetail spanner is slightly oversized making it easier to use in the dark and allows for slippage if you apply too much force. This tool is great for:
Extra security, be sure telescope is properly clamped down
People with joint pain making it hard to tighten the dovetail
Cold weather, no need to remove gloves
Opening stuck dovetail knobs without scratching the knobs.
This is the first product we are introducing from a series of 3D printed on demand products. 3D printing allows us to make limited production runs of specialty products.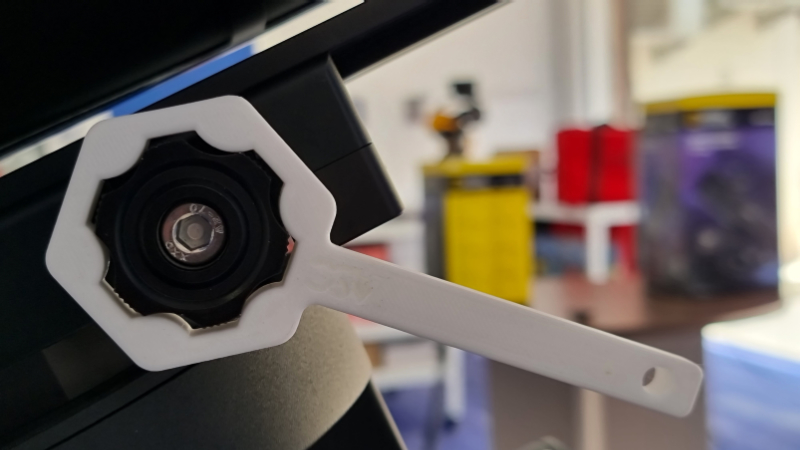 The product can be purchased from here
Please note, the spanner has been designed for the above style knobs. iOptron makes other style knobs, we are designing a spanner for those really small knobs that ship with the CEM40
Edited by Hilmi, 15 September 2021 - 04:55 AM.