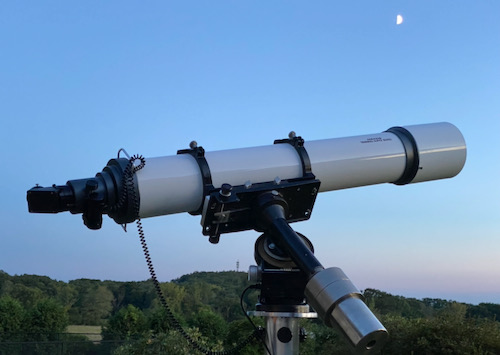 What is the best way to access the interior of a Meade 152ED APO EMC refractor? I'm interested in repainting the baffles, which I believe are just held in by friction. The contrast of my other 6" was significantly improved with that treatment, and this one doesn't come up to that level.
Given the lens centering and collimation issues inherent in the model (this one doesn't have any, and I'd like to keep it that way), I'm reluctant to try anything with the objective cell. It's not clear to me how the rear cell comes off -- there is one screw near the bottom, and two screws for the finder bracket, which are not positioned in an even pattern that I would expect for serving the purpose. I also know that Meade liked to glue things in place.
So I'm hoping that someone here has already figured out how to get inside and can offer their advice (I've read posts about repositioning the baffles after they've slipped, but didn't see anything about how it was done).
Thanks,
Chip W.