Hello,
Here are my best to date captures of Jupiter, with my C8 and very good conditions despite some condensation on the tube.
Let's start with color images taken with the QHY5III-224, 2X barlow and adc :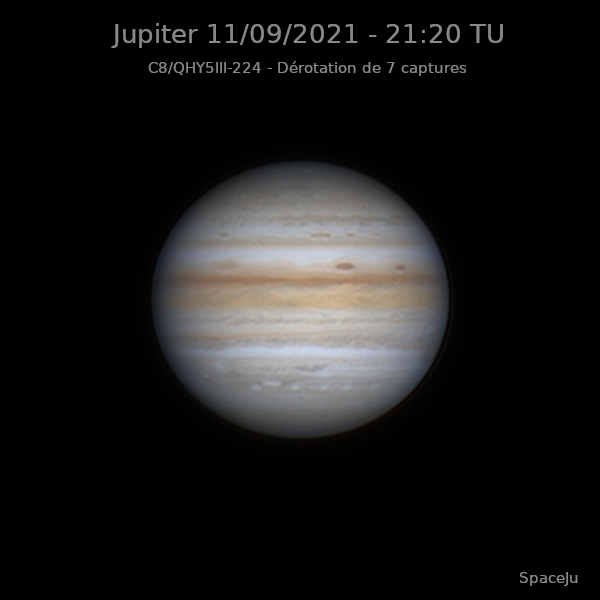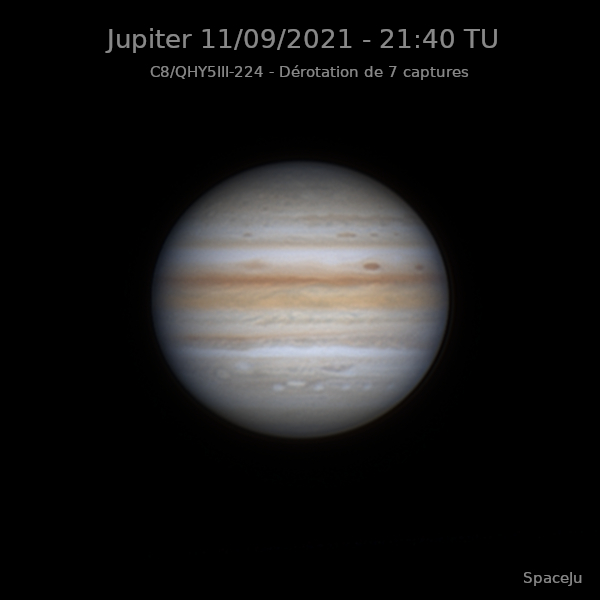 Between the second and the third, I switched for some mono captures with the QHY5III-290M :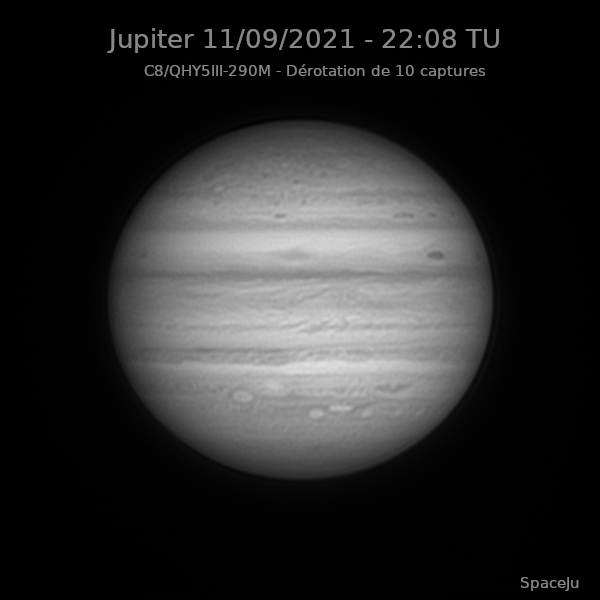 Finally, a mix of mono and color captures (edited : better color layer)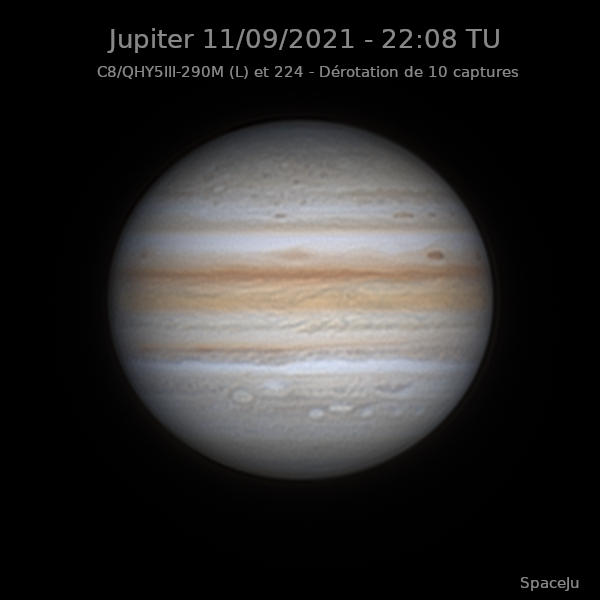 Quite happy with the results !
Clear skies
Julien
Edited by spaceju, 16 September 2021 - 05:28 AM.