If you want to hang out with like-minded observers and imagers, and you're up for a drive to the wilderness east of Atlanta, the Peach State Star Gaze is on!
Registration is open. It's an awesome star party at Deerlick Astronomy Village on an 11 acre open field with concrete pads, electricity, RV hookups, real bathrooms, hot showers, WiFi internet access, a pavilion for those that like to grill and chill, and Miki's Kitchen serving home cooked meals on site all week. The staff and volunteers will be adhering to CDC guidelines and attendees should expect to do the same.
Door prize drawings will be held at the pavilion and you must be present to win. Thank you to Atlanta Hobby, Celestron, Explore Scientific, Meade, and Orion for their generous contributions!
See you there!
https://www.atlantaa...SGO/index1.html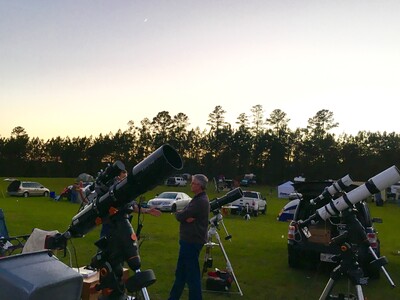 Edited by SDTopensied, 17 September 2021 - 07:27 PM.