Dear friends,
This started out as an DIY project and before I know it, people here in VN swarmed me with orders. So I am thinking about expanding the business to international market. My commercialized Weather Station is now in the production phase, which means you can now pre-order it and have it shipped by the end of Oct - 2021.
This is a wifi-based solution that'll save you wiring to your computer. For it to work, you'll only have to provide power and a stable Wifi connection. Running independently, the standard version of the weather station broadcasts the sensor readings via a small JSON based protocol (picture below) that you can quickly glance at via your smartphone's web browser or you can have an optional website that presents the weather history in beautifully designed charts with calculated cloud covers. That you can check out anywhere in the world via the Internet.
If you own an Observatory, the Weather Station is INDI compatible (with ASCOM support in planning) and will work in tandem with your equipment to automate the emergency Observatory shutdown in case of rain.
The weather station came with 1 year of warranty and 3 months of hands-on tech support and troubleshooting should be enough to get you up and running. I'll personally help you calibrate your cloud sensor for correct reading at your location. Every experienced user will tell you that every weather station will require different cloud sensor calibration parameters based on how you install the sensor and your local temperature. Without proper calibration, even the most expensive cloud sensor won't provide the correct reading.
You can find detailed prices and specs of the systems down below. The product will begin to ship at the end of Oct 2021, shipping price would be somewhere around 30$ worldwide, contact me for a detailed shipping price.


Thanks and clear skies!
If you are interested please give me an email at minhnguyentrong1810@gmail.com. For first 50 orders I'll do free worldwide shipping.
P/s: A demo of the observatory can be found here http://minhnguyentro...rg/weatherradio Thanks!
Sorry for the rough demo photo, I promise the end product will be more polished.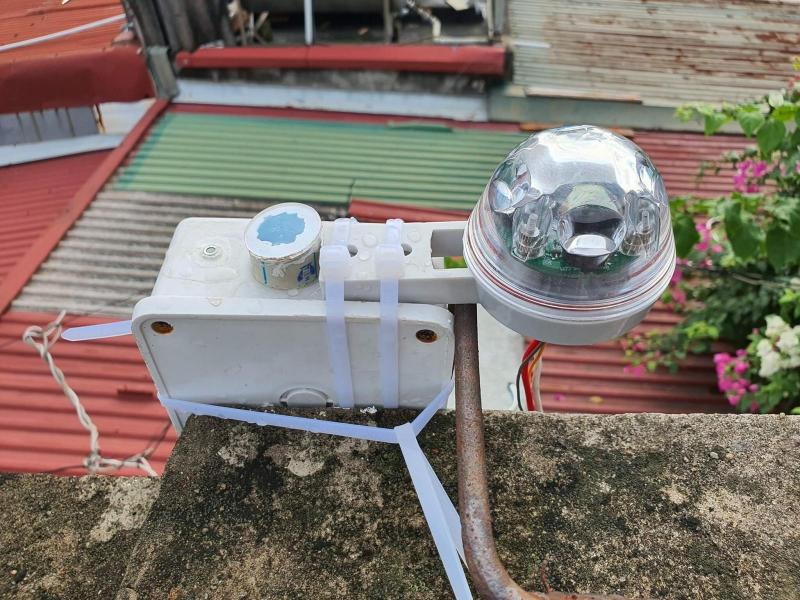 Edited by minhlead, 18 September 2021 - 08:44 AM.