EDIT: I fat fingered the keyboard and typed 6 instead of 9 in the date. These images are from 9-17-21!!
Cumulus clouds until nearly sunset made for interesting atmospheric turbulence. Large waves moving across the disk. Made another adjustment to the secondary last night before starting to image. Didn't actually do much to the collimation but while monitoring in Metaguide through my IR Pass filter I tightened the adjustment screws about 1/2 turn for each by the time I was done. Given the seeing I think these images are a definite improvement. Not all screws are tighten to the bottom yet so maybe I'm on the right track. "Small moves...small moves".
Of note: 5% stacks were better than 1% or 2% last evening. Less noise and not significant flaring on the moons. Moons brightened a bit to improve visibility. First time I've ever clearly resolved the southern ovals that I can recall.
10000 frames 5% stack 1.5x drizzle. GAIN 275 10ms exposure.
Interesting arrangements of the moons last evening as well.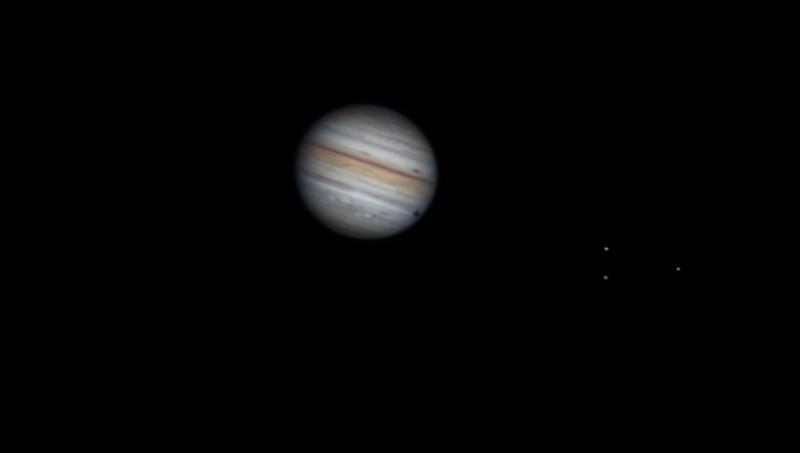 A GIF of the shadow motion across Jupiter. (Have to click on it to view the movement (not sure why). You can clearly see how much the seeing was changing. All processed the same.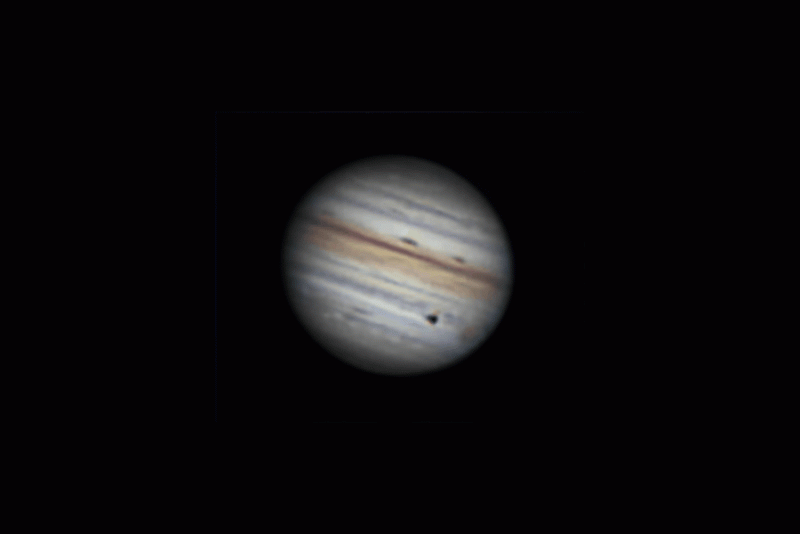 Edited by dcaponeii, 18 September 2021 - 06:10 PM.