I was blessed by energetic action on the limb and good seeing, late in the day on Sep 17th. The clip starts at 16:35 PST and depicts 75 minutes at roughly 3 frames/min.
You may notice some apparent rotation, which was not compensated. A setting sun required intermittent exposure adjustment.
A cropped animation frame before downsizing. I wish I could post animations this big.
What it looked like on the phone: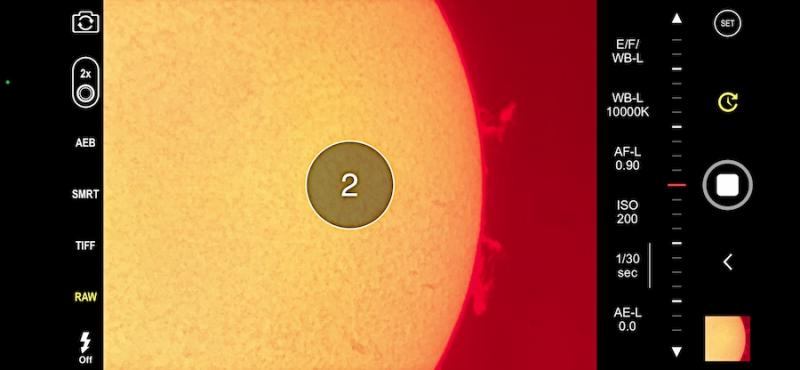 Lunt LS80T, B1200, Meade 5000 5.5mm UWA, phone holder, iPhone 11 Pro Max 2x camera, ProCam 8. Crop, flip, red curves adjustments, slight sharpening. Aligned in Aperture, animated with gimp.