4 image derotation of Jupiter. Each image is 5% of 20,000 frames captured at 6ms exposure and Gain = 275.
Europa was layered onto the derotation using the image from UTC 0215_6 over the top of the smear of Europa images resulting from the derotation.
EDIT: I tweaked the saturation and white balance as I thought there was a bit of funky greenish yellow cast to the image. Left the original below.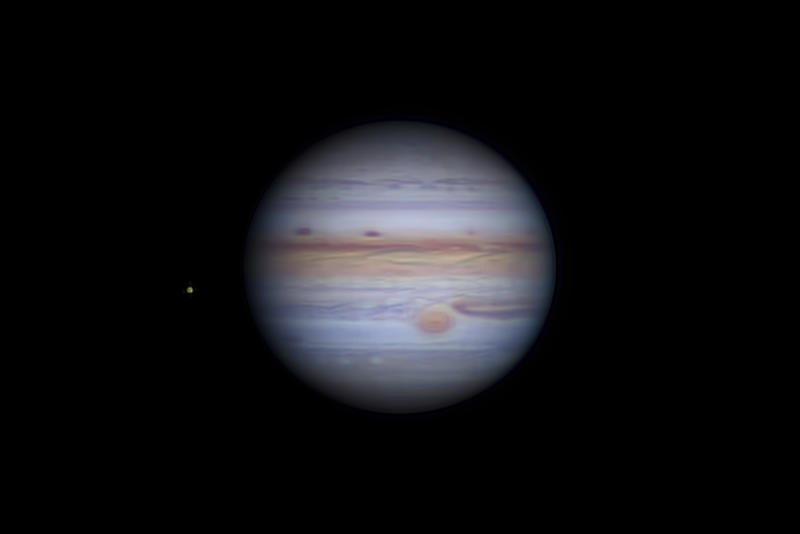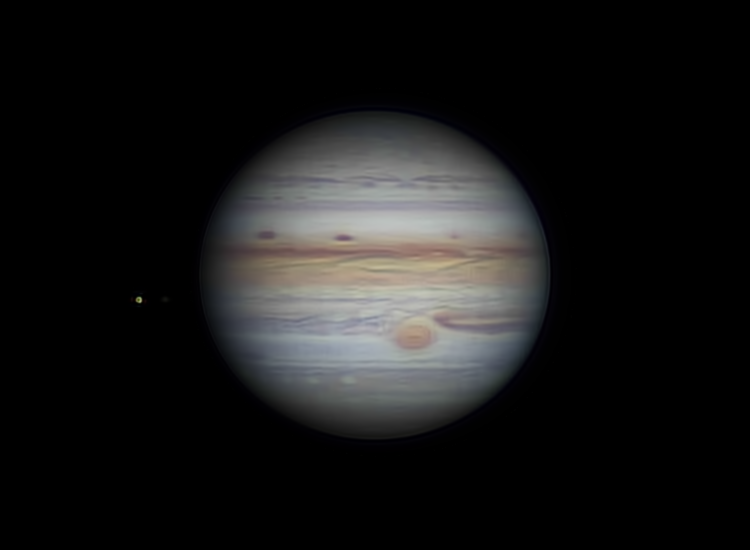 Edited by dcaponeii, 20 September 2021 - 07:45 PM.