Had a second night in a row with good seeing (rare!)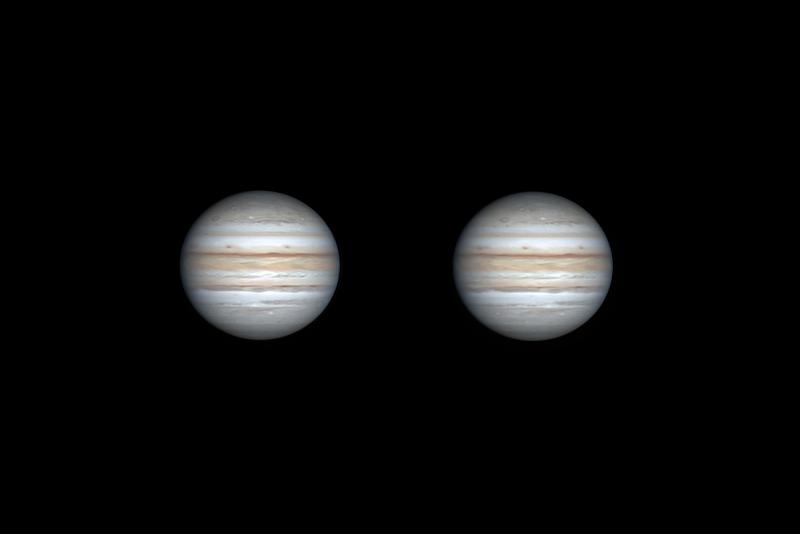 Started imaging at 9:30 PM eastern, but seeing was terrible. Patience paid off though. Starting around 10:45 (just after Jupiter's transit time), I got these two captures in a row.
Since seeing still wasn't superb, I opted for 10, 75 second captures instead of the usual 10x60. This let me pick the best 20% frames from each. Ended up gathering about 190,000 frames for each of these two images.