Alright: here's a head to head comparison of AT115EDT (f/7) with Hotech Field Flattener vs Celestron Edge HD 800, with 0.7x focal reducer (so f/7).
I'll let you guess which is the 8" Schmitt-Cassegrain, and which one is the 4.5" APO.
- Same target
- Similar capture time (around 20x600s exposures for each filter, both at f/7)
- I've matched the sizes, colors, brightness on screen so they both show a very similar field of view.
- Exactly the same processing on AstroPixel Processor. Simple integrate (with dark, flat, and darkflat calibration), and then combine RGB. That's all.
- Same camera and filters: asi2600mm-p with Antlia 3nm SHO filters, with OAG guiding on a CEM40 mount.
- I can't guarantee that the seeing, transparency, etc are all the same, so these could be a factor.
Which is the SCT, which is the APO? Which do you like better (this might be obvious)?
I think more importantly, this is a real world comparison to what two different scopes are able to perform with respect to the same field of view. I had this question before, so I had to find out for myself, since it is so difficult to actually get answers. Some prefer SCTs, some prefer APOs. It's just the way it is. But I like a head to head comparison because it gives some level of objectivity (there are other factors, of course, that are not accounted for) to our preferences.
Anyway, here it is. I will post the answer some time later! (If I don't forget).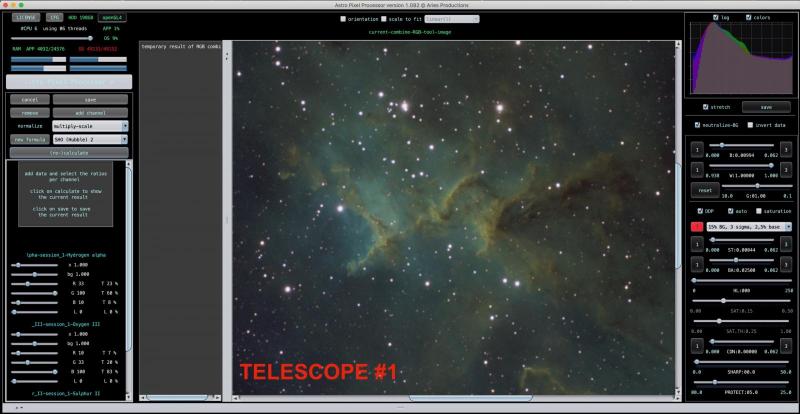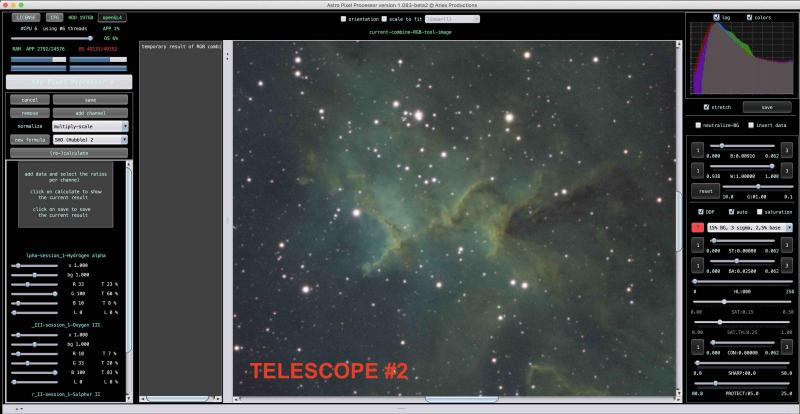 Hmm. Maybe the images as jpgs did not turn out very well. I'll put up links to dropbox.

Telescope 1 -- https://www.dropbox....cope 1.png?dl=0
Telescope 2 -- https://www.dropbox....cope 2.png?dl=0
Edited by ant-man, 21 September 2021 - 11:30 AM.