Hi,
Finally, an acceptable rendition of Jupiter from the evening of September 19 (EDT). Seeing was far more stable than it's been in quite a while. I tried a variety of cameras that evening, but processed the ASI290MC first.
The image below represents a derotation of six, one-minute stacks, centered on 10:10pm local time (0210UT next day). FireCapture, AutoStakkert, Registax, Winjupos, AstraImage. There was still some wildfire smoke in the atmosphere, leaving a slightly orange tint to the overall appearance. But it's real, and matches (on my monitor) the view through the eyepiece. Captured at 0.14 arcsec/pixel.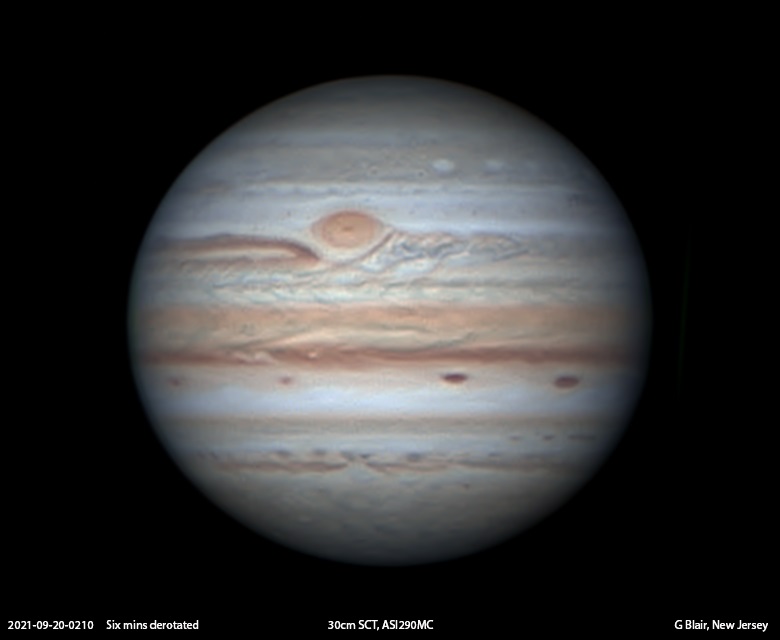 Thank you for looking,
Grant
Edited by RedLionNJ, 21 September 2021 - 01:43 PM.