Generally I'm not seeing as much detail as I'd like, which is almost certainly associated with the FWHMs of about 5 to 6 arcsec that APP is reporting for my subs.
The gear
Celestron 6SE purchased new from HIghpoint
Skywatcher EQ6R mount
Askar FMA180 guide scope with ZWO ASI120 camera (yeah, I know I spent as much on the guidescope as on the OTA, but I use the guidescope for imaging sometimes!)
ASI1294MC main camera, typically with gain set to 240 (a bit above "medium")
Typically with an Optolong L-Extreme filter from my semi-rural backyard
ASIAIR - this limits my access to some of the neato PhD2 new features, but its made my life a lot easier
Crayford style focuser from GSO - this one https://agenaastro.c...-telescope.html
Observations and Practice
Typically 1 min exposure times with the filter - probably underexposed but trying to avoid saturating stars or pushing my luck on guiding
Guiding RMS typically 0.8 to 1 arcsec
I know people will nag me about the guide scope, but I don't see much in the way of elongated stars and if I stack a 2 hour set of subs without alignment, all you see is a symmetrical dithering pattern. Any "mirror shift" appears to be pretty small with this little scope.
The picture below is an an expansion of an unaligned overlay of about 100 1 min exposures with dithering after every third. The pattern and the individual stars (each an overlay of 3 exposures) seem relatively free of elongation to my eye at least. The camera is binned 2 x 2 for this picture.
No automatic focuser but I try pretty hard to get it dead on and the FWHMs don't seem to vary much across the night of shooting
What to do next? Is this what you get with a $400 OTA? Better guiding? OAG? Pitch the ASIAIR and do real PhD2?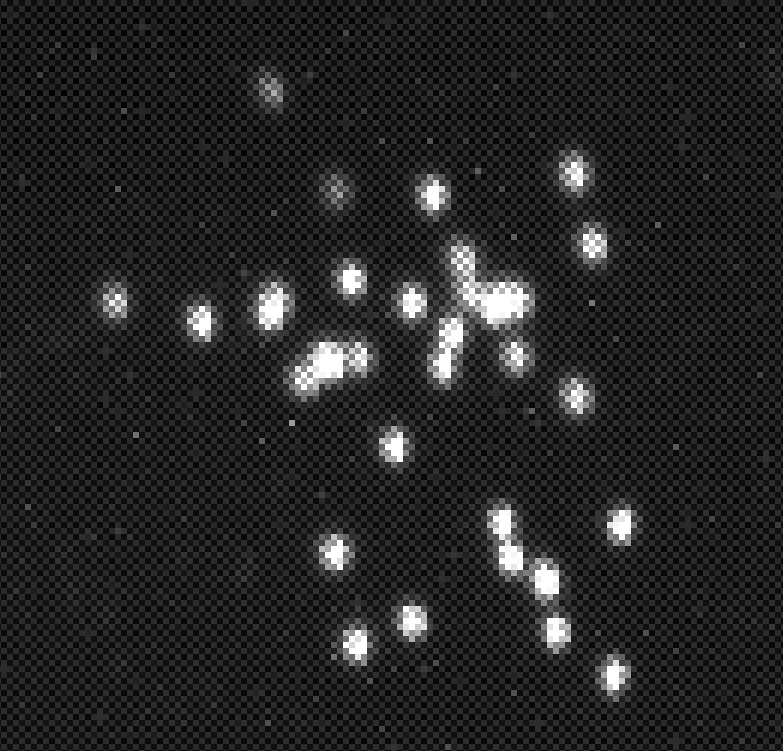 Edited by John Tucker, 21 September 2021 - 12:55 PM.