Hi all,
We're next to the end of summer, I was taking advantage of the bad weather here in France and I had decided to change my flat bank for my refractor, a TS 76 EDPH fitted with a Zwo OAG and my cameras (ASI 294 MC Pro for imaging and ASI 290 MM for autoguidng).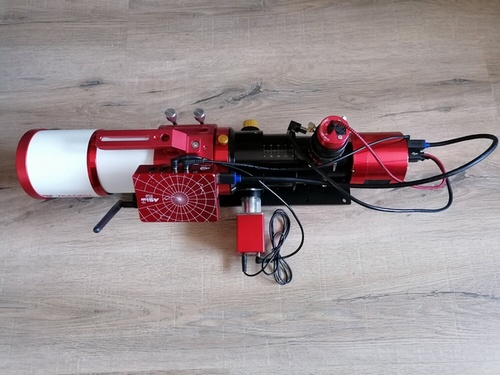 I wanted to do it with my 1,25" filter screwed just in front of my Zwo ASI 294 MC Pro camera with the Zwo adapter.
I was confident, I shot a good 30 flats at 2 sec, gain 190, then 0 to find out if there was a difference, but when I started to open them up in Siril, I was a bit surprised and puzzled !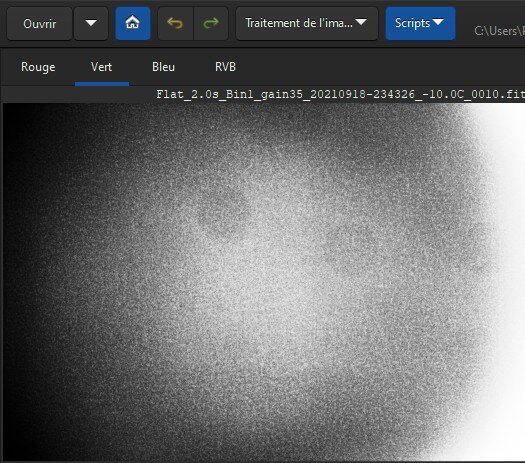 I tried to see if I had a problem with my filter I had cleaned with Purosol and a scientific wipes dedicated to this use, bu no, Optolong advise to do so with isopropylic alcohol.
I had taken the week before a few photos of IC 1805 to carry out some tests for something else and was also surprised to find out this :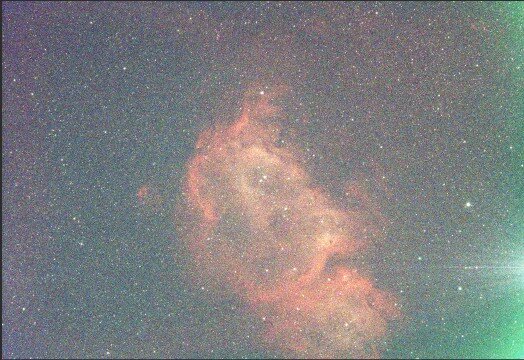 Of course, I don't speak about the amp glow which is properly taken into account and corrected by Siril or any other image processing software, but I'm talking about this green band on the right hand side !
I tried to look for a light "leak" in my optical train but except a very small slack (see red arrows) that I solved screwing the brass screw, I didn't notice any difference in the result ! :-(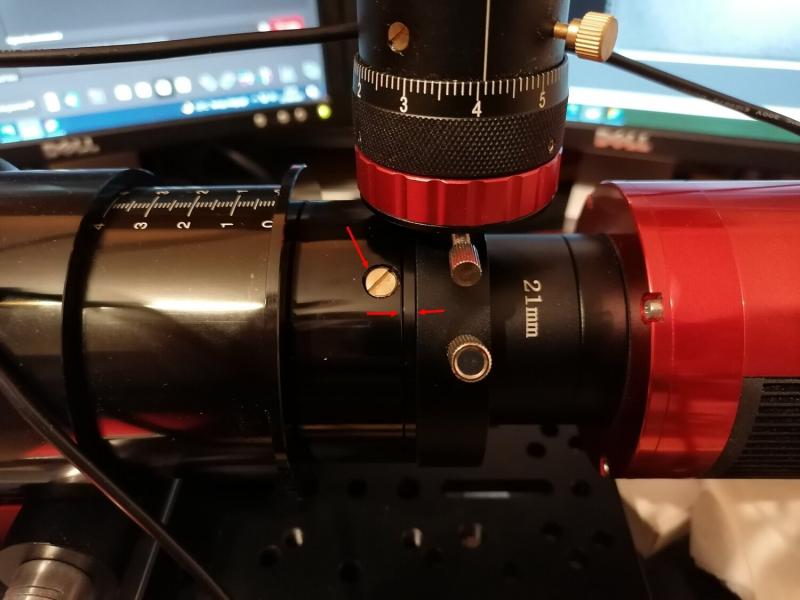 Now, whatever I do, I even get a new pattern on my flats :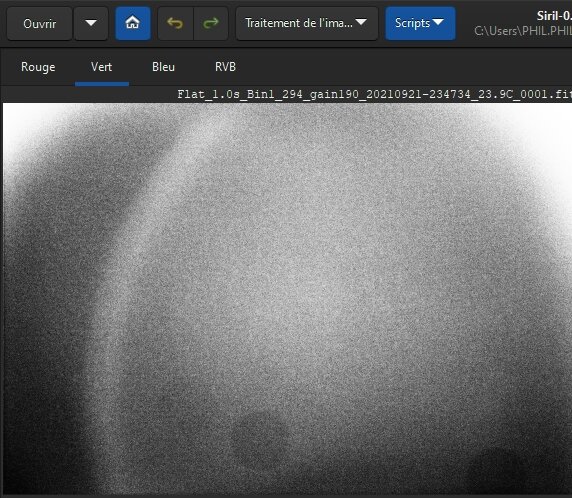 I don't know what this arc cicle is..
Some people told me that all those pattern don't matter as the software will only take care of dusts and some other defaults to correct.
Yet, what I don't understand is why I get a more "usual" pattern with a Zwo narrow band filter, also a 1.25" filter screwed before the camera and not with this Optolong L extrem filter ?
I'm looking forward shooting again to see if this green band is still present or not...
Any idea !?
Thanks a lot for your help
Phil
Edited by Phil49, 22 September 2021 - 12:12 PM.