Happy Equinox!
It's the most equal night of the year for me. The planets were high, and the seeing was passable…so I shot them.
(Click for full size.)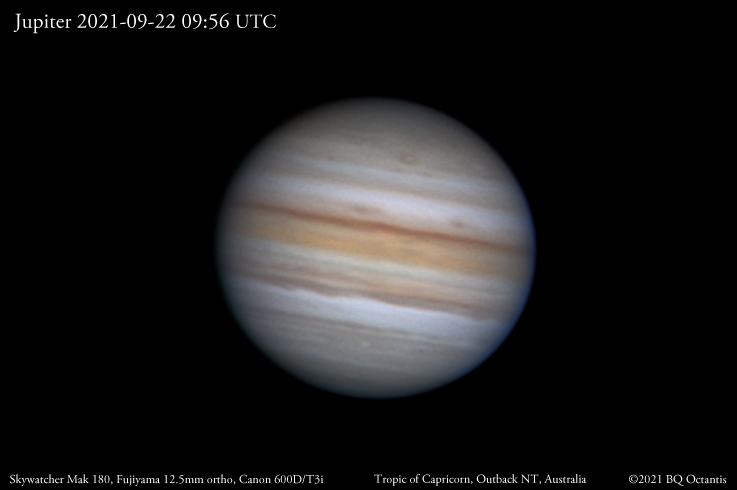 (Click for full size.)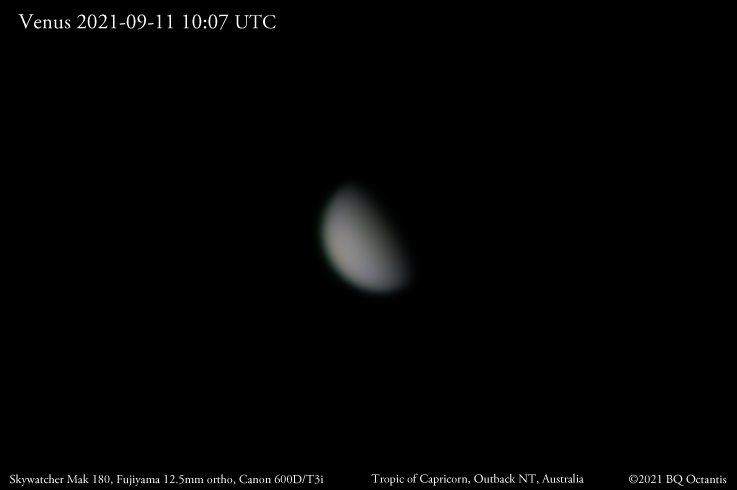 (Click for full size.)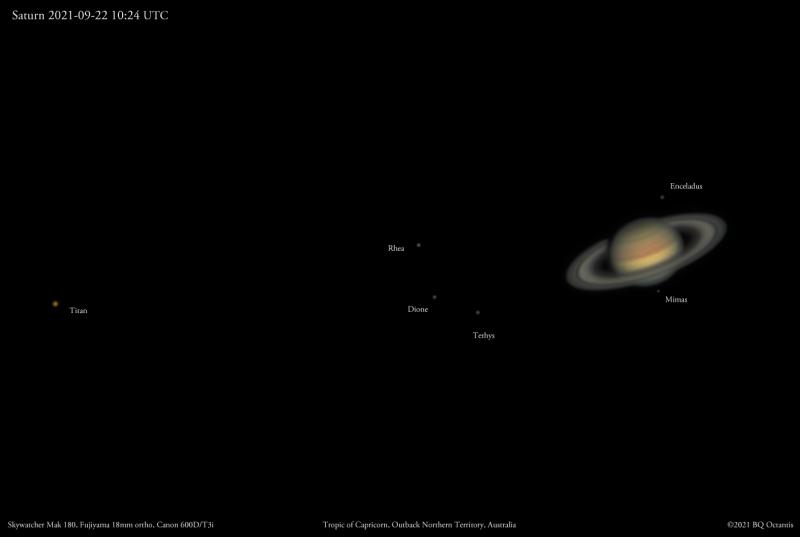 I'm not really happy with LiveView capture of Venus (or the sun or moon, for that matter). For such bright, low-contrast targets, I get way better results with 14-bit RAW stacks. But I was shooting through the 12.5mm with 4 (gasp!) rubber bands for the first time, so I figured I'd give it a go. It just made Venus even brighter and more uniform; so the only thing that sharpened was the onion stair-stepping of the quantized JPEG stream.
Maybe next time…
Clear skies!
BQ
Edited by BQ Octantis, 22 September 2021 - 08:24 AM.