Last week I went for a short vacation and I only took the Nikon 10x25 stabilized binoculars with me.
I was very pleased with them! We went for a boat tour and I really enjoyed using them during the tour. Also hiking, and other general activities. Not much astronomy, but I enjoyed looking at the full moon through the clouds.
I think this is the prefect travel pair, if you do not want to carry a lot of weight. The image quality is excellent, stabilization is very good and the 10x magnification I think is perfect for many subjects.
At home, when I compare them with the Canon 10x42, I find of course the Canon to be a lot better. And I always grab the Canon at home. But on vacation when I had nothing to compare them with, I was very pleased. They say that "Perfect is the enemy of good". For me the Canon 10x42 are perfect and the Nikon 10x25 are very good.
If you want to read more, here are my first impressions:
https://www.cloudyni...zed-binoculars/
This is a review in the birderforum:
https://www.birdforu...-review.395020/
A couple more comments:
I always worry about others (like my wife) being able to use my binoculars. I gave the Nikons to my daughter and she had no problem using them and she enjoyed them. I asked her if she could tell that they are stabilized. Her reply was "I guess" not very convincing but, without experience, you need to compare them with another pair to see the difference. Here is a picture of my daughter with the binoculars.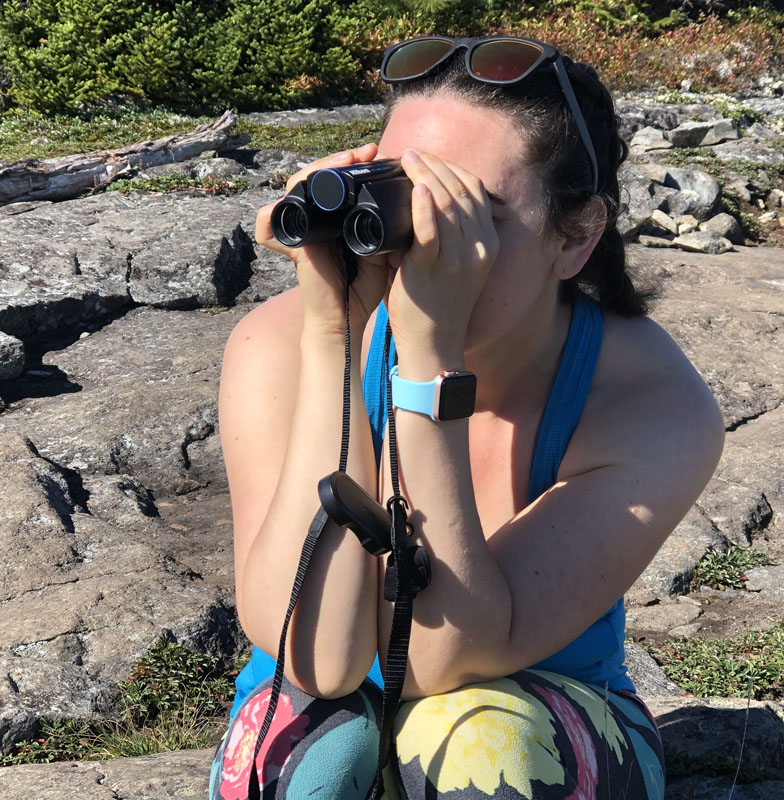 The best case for them in indeed the Lowepro Dashpoint 20. I carry a another Lowepro case for my cameras, so I attached the Dashpoint 20 to the side to be reminded to use them (I tend to forget when I am busy taking pictures). Here is a picture of me at vacation. You can see the Dashipoint 20 on the side of my camera bag: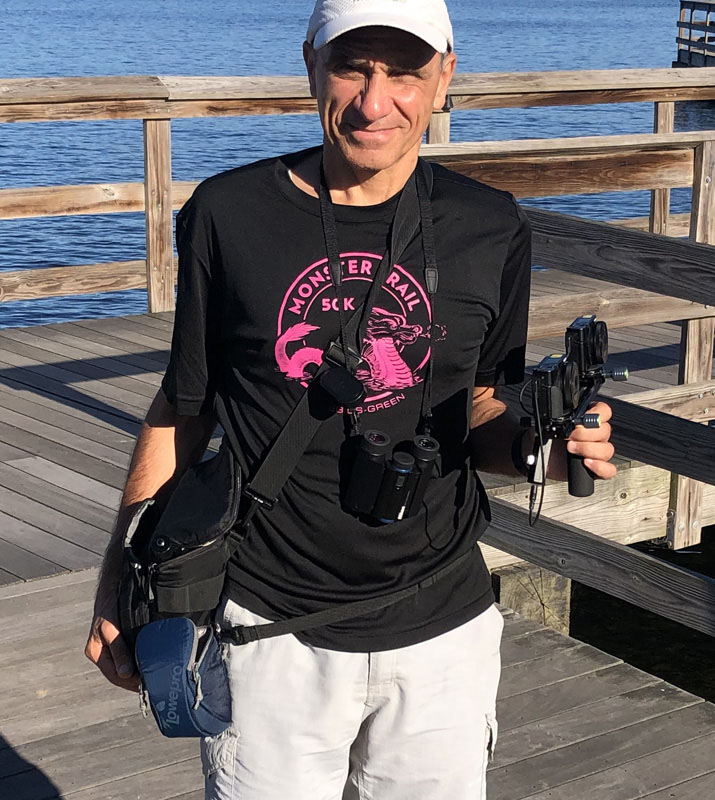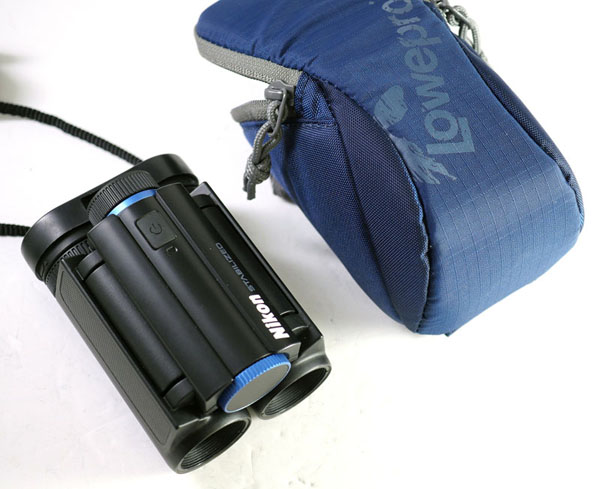 I ran out of battery during the first half hour of using them so I am glad I had an extra on in the special pocket that attaches to the strap. That's good thinking from Nikon's side. The batteries (CR2) last for 3.5 hours of continuous use and are relatively inexpensive. I think the system works very well.
Bottom line: This is the best travel pair of binoculars for me and I will use them a lot more in the future. I hope Nikon makes more models. And the price is a bit too high, getting them from ebay, it needs to drop