Hi,
when denoising, sometimes I get these insular artifacts (see left image, source on the right).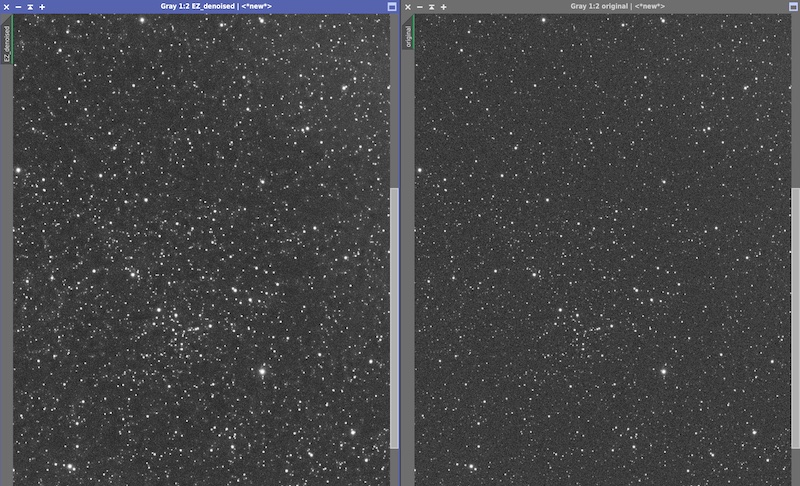 (it's an RGB image, but I only displayed the L channel to show the effect more clearly).
The denosing method does not really matter (MMT, MLT, TGV or EZdenoise).
Is there any way to prevent this?
Edited by crackout, 23 September 2021 - 04:59 AM.