I tweaked my Saturn pre-sharpening Curves workflow for some consistency. It paid dividends on tonight's shot: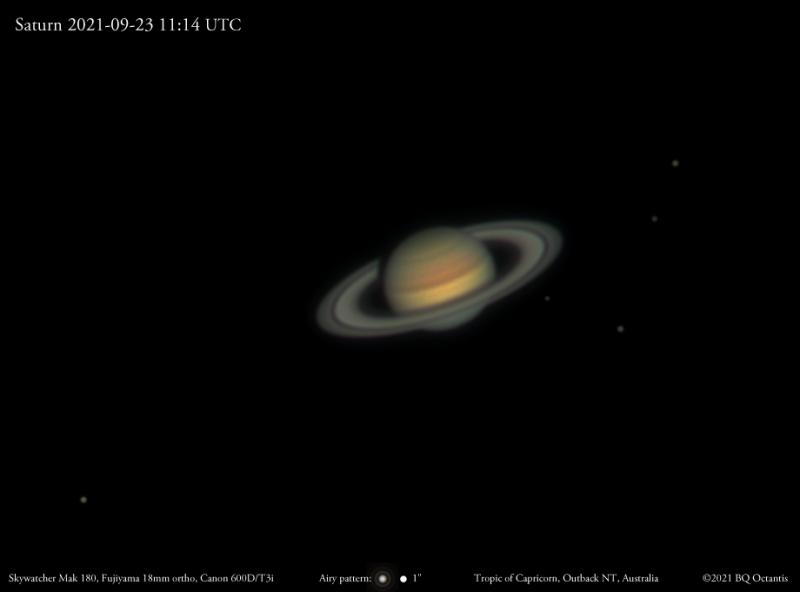 EP projection, LiveView Capture, 1.4× capture scale
I don't know, it seems a bit dark. But two other pairs of eyeballs preferred the darker rendition to anything lighter.
Cheers,
BQ
Edited by BQ Octantis, 23 September 2021 - 08:15 AM.