Hi,
It's been a while since I've posted any images. Skies here have not been kind. Here is my attempt and NGC 7000. It's a two panel mosaic.
Details:
Exposures (Each Panel):
Ha: 20x600s bin 1x1
SII: 20x600s bin 1x1
OIII: 20x600s bin 1x1
Scope: William Optics Star-71 II
Camera: QHY23
Mount: Losmandy G11GT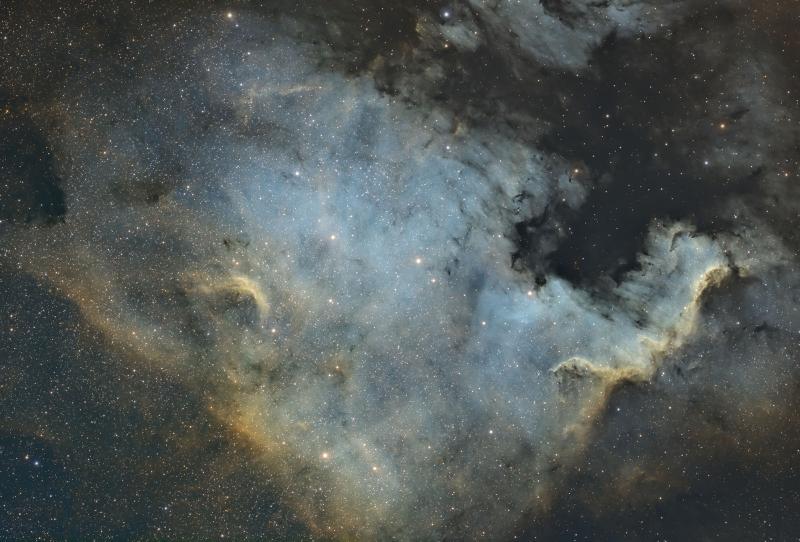 Edited by woolbrig, 24 September 2021 - 09:06 PM.