M57 is very bright PN and I guess it would be the best if taken as lucky imaging with planetary cam.
But since I decided to take all Messier in a single setup (C11/F6.3) and I'm too lazy to change setup for M57, I just took it with my day to day setup. C11/F6.3+NBZ filter+2600MC.
Testing what exposure works the best was easy part and settled down to 15s because I have matching dark already. Maybe shorter one works better but it would consume too much disk space AND new dark. 1hour exposure consumes 10GiB disk space already.
Real challenge was processing. I can see some hint of outer halo after stacking, but there is NO way I can bring it out without burning out M57. Dynamic range is way too high even with HDR of StarTools. So I gave up and focus on core but it's still hard. Keep ended up with too high contrast or too dim.
After several trial, here is best compromise so far.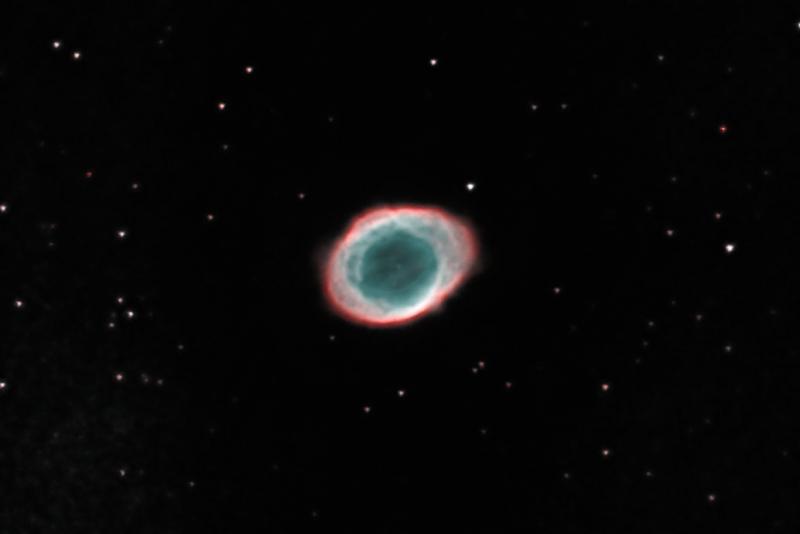 One good thing about processing it dim was that it's easier to bring out details though.