A strange night. The forecast called for overcast at sunset, but it was completely clear and calm. But when I went out to shoot Jupiter an hour later, the seeing was visibly diminished from sunset. And Jupiter looked quite green on the screen—in spite of the AWB setting. I got three captures before the seeing collapsed entirely; the first two made for a nice stereo pair:
(Click for full size.)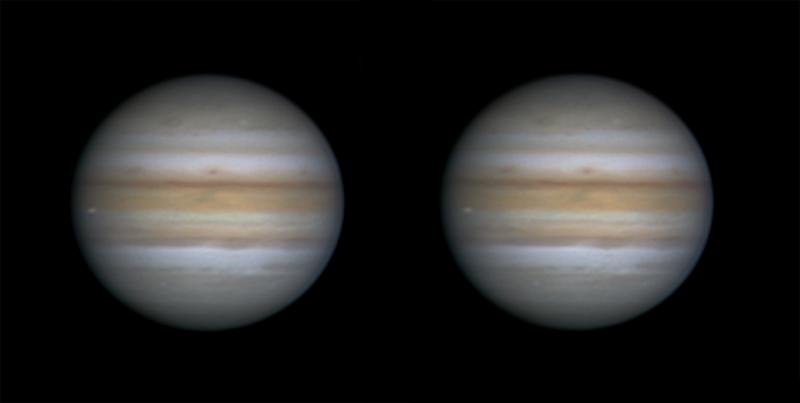 2021-09-24 10:51 UTC
Once I stopped, I noticed Venus was varying significantly in brightness down by the horizon. It looked like just a single cloud was billowing across it. By the time I went out to tear down, the cloud bank had finally arrived.
BQ
Edited by BQ Octantis, 24 September 2021 - 11:39 PM.