Hi All,
Inspired by a friend posting a pleasant sandstone-coloured Mercury on another Forum, I had a go at an RGB Mercury on 22nd September. As I struggled to arrive at a colour balance in processing, I thought, "what would NASA do?" and discovered that they reckon it is in fact grey. I could have saved myself a lot of trouble by sticking to IR 850.
This session on the 22nd was not as good as my 14th Sept effort. I have posted an LRGB image with IR850 as the luminance channel. I also show the methane image for comparison. The theory is that a small subset of the IR band - the methane band - results in less light scatter and greater resolution, but on balance, I think in future I will stick with the 850 longpass filter as it allows for more light and faster frame rates in the turbulence of a low horizon planet.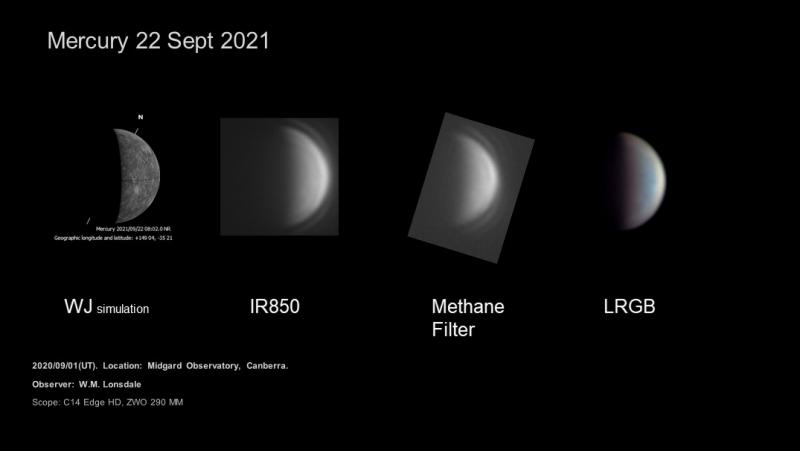 I also imaged Venus after Mercury and was rewarded with some nice swirling cloud patterns in the UV. I include RGB, UV and false colour (IR as red, G as Green, UV as blue).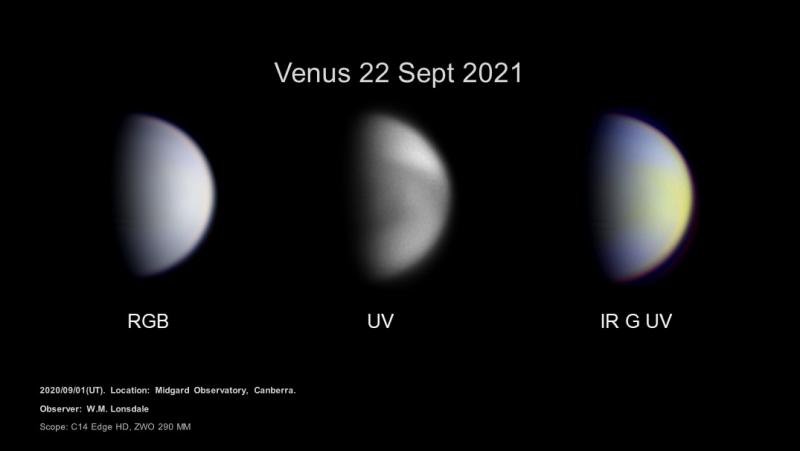 Later on I imaged Jupiter and Saturn but the seeing was not great so I gave up way too early - Ross (Foc) got great results towards 11 pm just round the corner from me. Remember, kids -it is persistence that wins the day in planetary imaging! Here are the four planets from the 22nd, assembledon the same canvas to the same scale, as if in an eyepiece.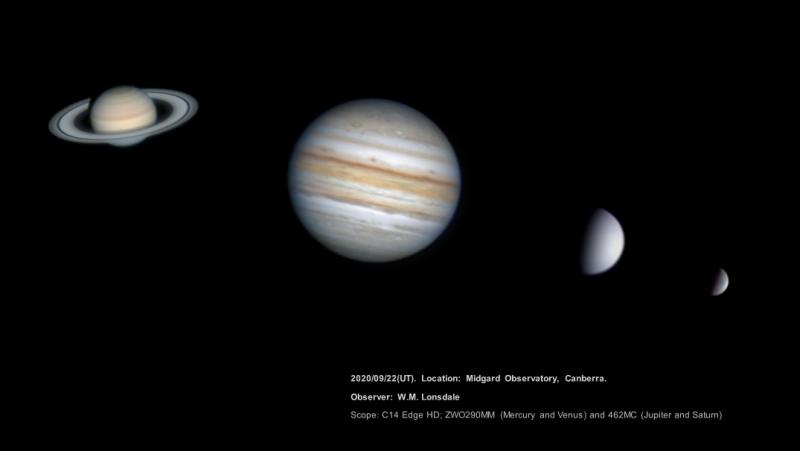 Best regards
Mark
Edited by Lacaille, 25 September 2021 - 09:18 PM.