Many thin clouds today and some wind, but there were short periods of good-enough transparency and good seeing.
Here are the best shots of AR2871, with an enlargement of the active region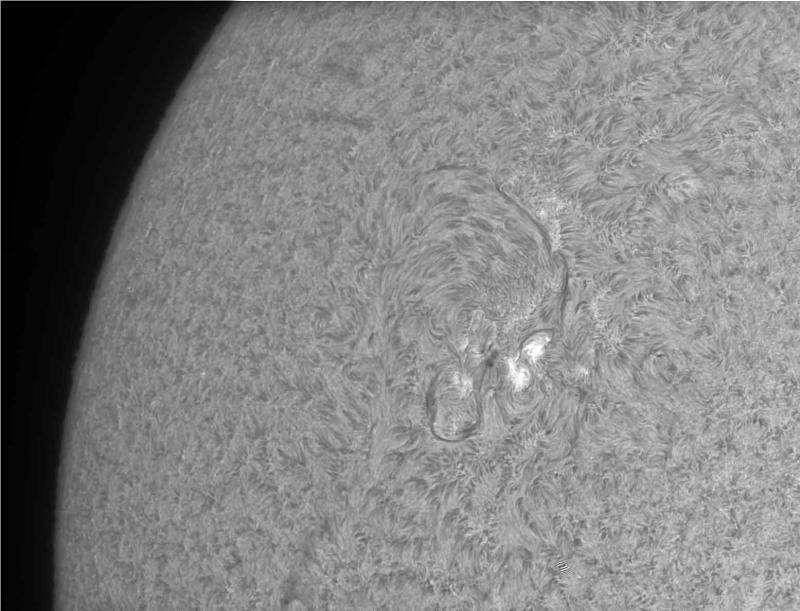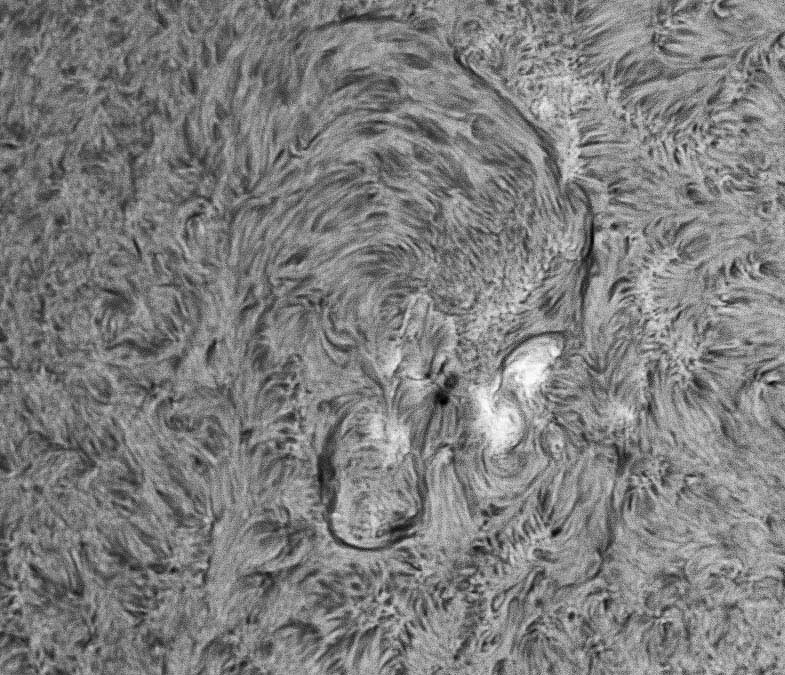 And here is AR2872.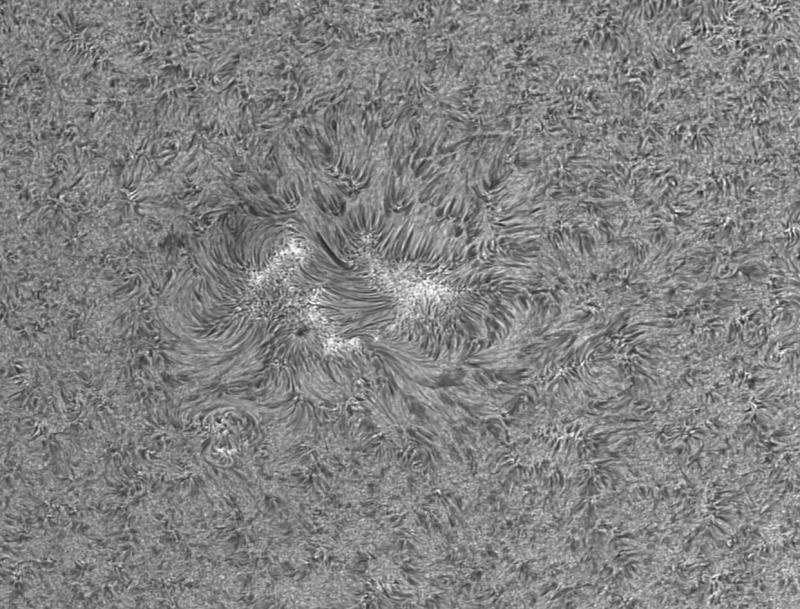 All images with Takahashi TSA-120 with double-stacked Lunt 100 mm H-alpha filter. 2000 frames, stacking best 25% in Autostakkert, then sharpening in Registaxx.