Clouds started to roll in on my tonight but I was able to capture Io approaching Jupiter. 5% stack (no flares even to 20% but not done with those) on the moon. Astigmatism is under control even in average at best seeing. Now I'm using too much denoise and too much sharpening to try and compensate for the seeing but I'll take another crack tomorrow because we all know you can't beat the seeing with sharpening. It's getting late here.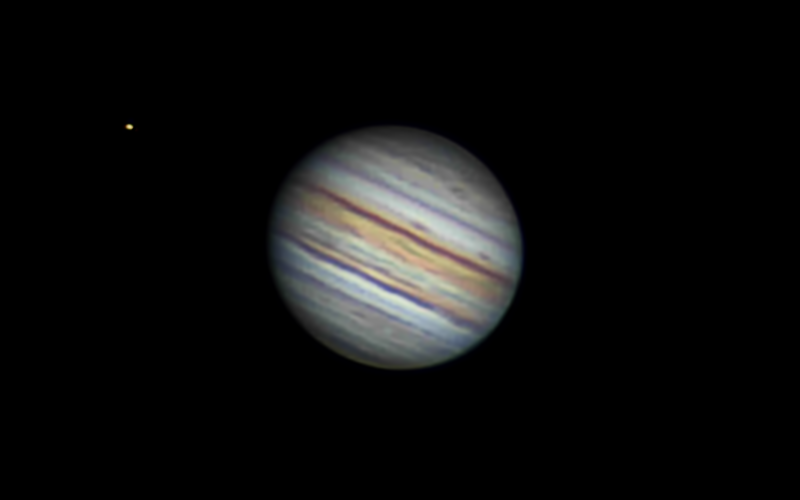 I need to go to bed but here is the same capture with the processing backed off.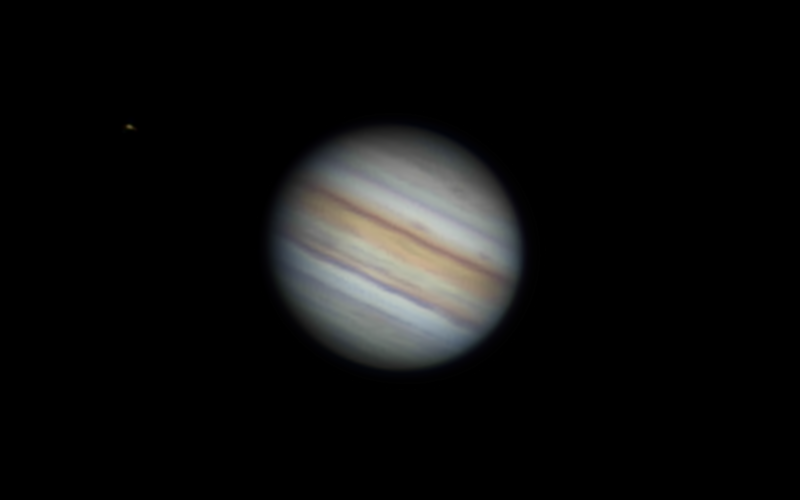 Edited by dcaponeii, 25 September 2021 - 11:29 PM.