This thread is dedicated to D_talley who went above and beyond to help me acquire this wonderful early 1950's Unitron 114. Here is a link to the Finds forum post #1228 as preamble to this thread, LINK
Please bear with me as it takes awhile for me to photograph and write up this post. And thanks in advance for any advise and comments from the fine and knowledgeable group of CN amateur astronomers.
This 114 is at least from April 1954, perhaps earlier, '52, '53?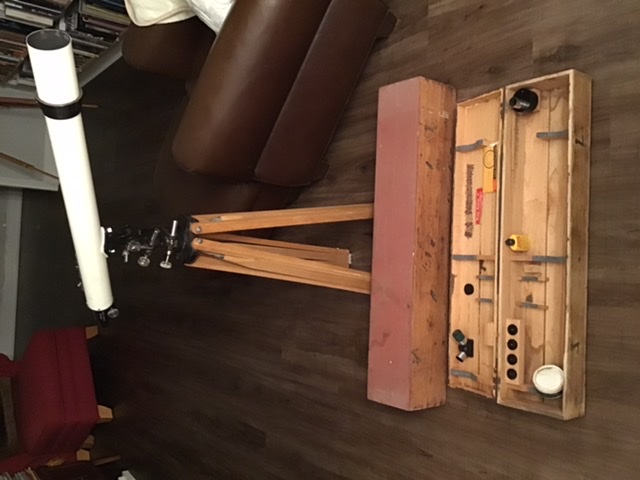 First the metrics as compared to a 60's Unitron 114 with the earlier model listed first:
- Length: taken roughly from objective lens, not the cell, to the eyepiece adapter, both measure about 30 13/16".
- Weight: 3lbs-15.125oz (1.789kg) vs 2lb-14.75oz (1.328kg).
- Focal Travel: 1 3/32" (30.5mm) vs 1 5/16" (34mm).
- Draw tube: 7 13/16" (150mm) vs 5 7/8" (200mm).
- EPs cover diameter: 27.5mm, code to 28mm vs 27mm.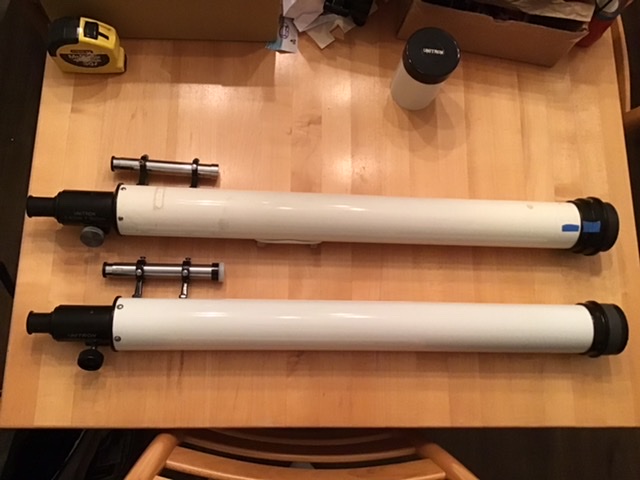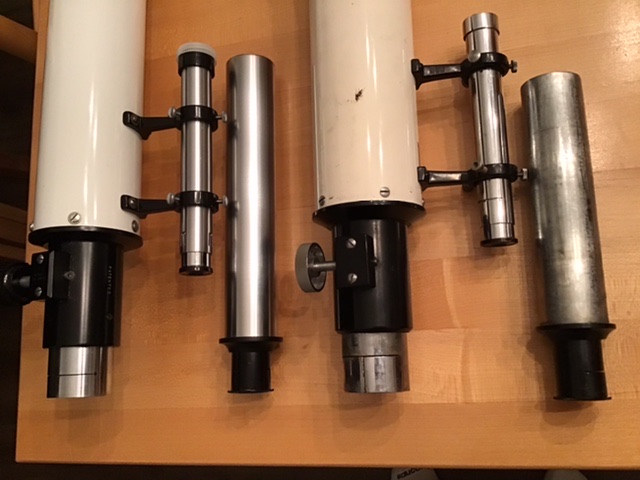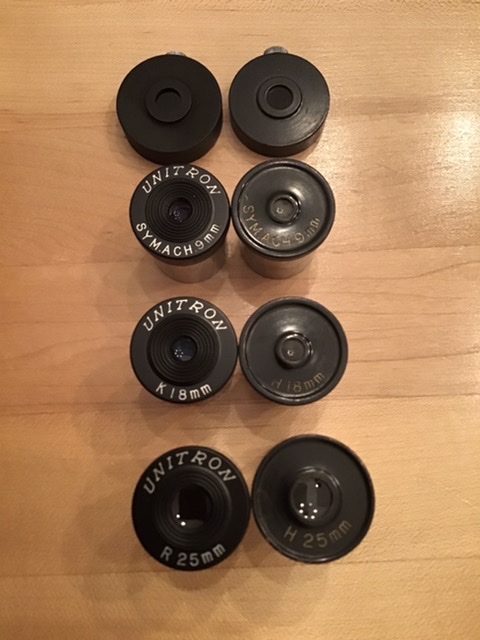 The obvious difference is the weight. The large heavy objective cell is brass and the OTA tube feels thicker. The surprising difference is the draw tube length. The objective lens appears to have water stains and cob webs. The lens cover is a card board affair. Kasmos believes this may be original? That would be pretty cool.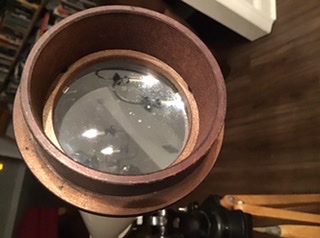 The OTA cabinet is built with more refinements than the 60's model. The lid has a profiled edge and the interior felt lining is scribed which is more bespoke than older model. The Owner(s) had stained the lid and stained over the Unitron label but it shows through as the calligraphy font and not the straight font as etched on the OTA.
- Felt liner: 3mm scribed vs 5mm.