WLM (Wolf-Lundmark-Melotte, PGC 143, UGCA 444 and others) is a dwarf irregular galaxy located approximately 3.2 million light-years away in Cetus. There are two star-like objects right next to the right (west) center side of the galaxy. The bottom one is WLM-1, a globular cluster.

Luminance – 12x600s – 120 minutes – binned 1x1
RGB – 8x300s – 40 minutes each – binned 2x2

240 minutes total exposure – 4 hours

Imaged on September 6th and 28th, 2021 at the Danville Conservation Area (New Florence, Missouri) with a SBIG ST-8300M on an Astro-Tech AT90EDT at f/6.7 603mm.

LRGB _ https://www.flickr.c...911680/sizes/l/

See the link above because the attached image has been down-sampled.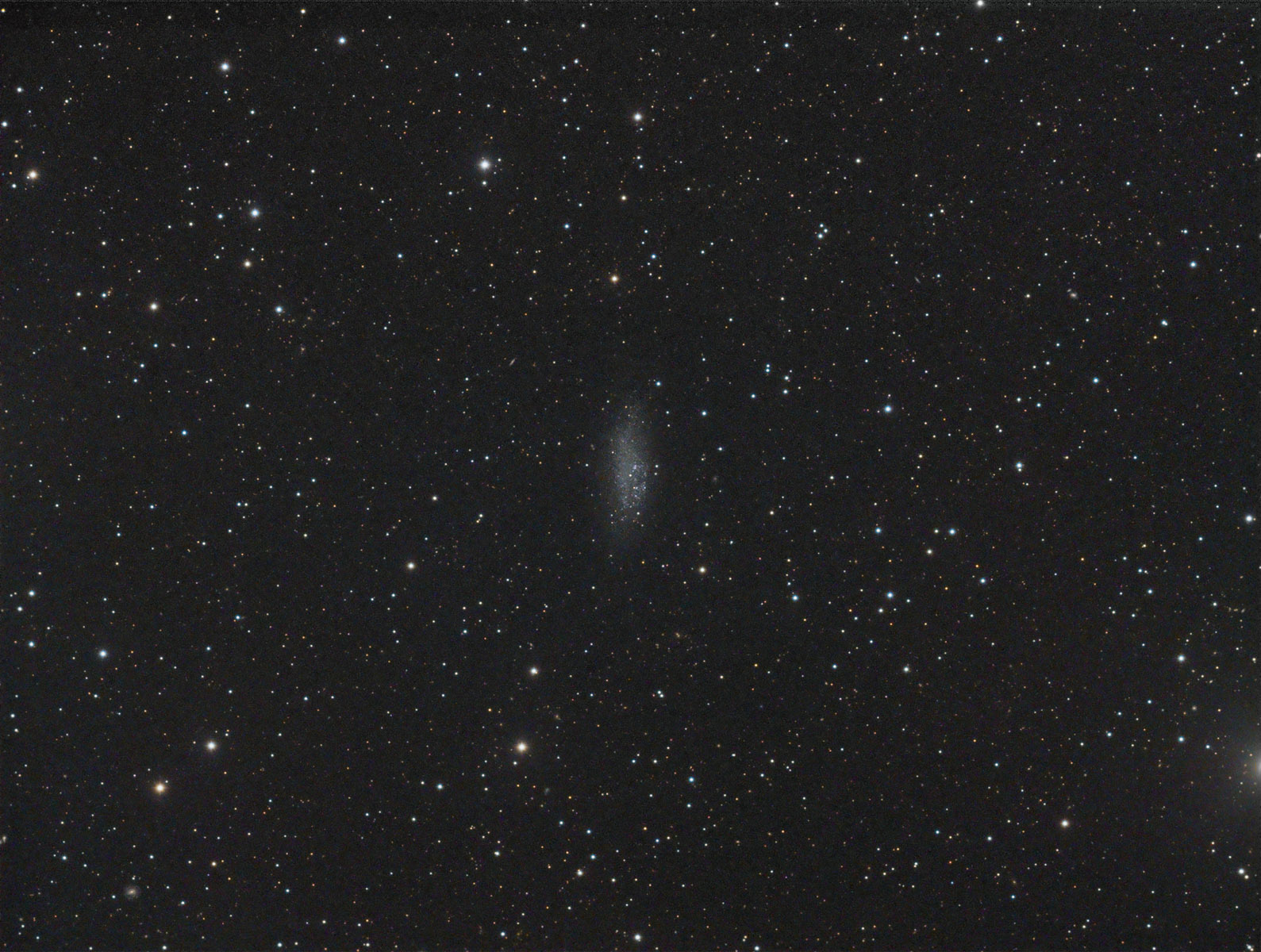 Dan