This was the best seeing night I can recall this year 8.5/10 so I captured a lot and really didn't know when to stop processing to do all the captures justice.
See here for my Saturn and Neptune images from the same night:
https://www.cloudyni...ing-2021-10-07/

Hardware: Celestron Deluxe CPC 1100 Edge HD, Optolong UV/IR block, Siebert Barlow, ZWO ASI 485MC.
Software: Firecapture, PIPP, Winjupos, Autostakkert, Astraimage, The Gimp, apngasm, ffmpeg

I don't recall seeing blue streaks so clearly within the Great Red Spot with any of my captures. The bright white breakouts have turned into regular swirls without the intense brightness. The sharp edge to the swirls above the GRS have smoothed off and become round again.

Jupiter 150%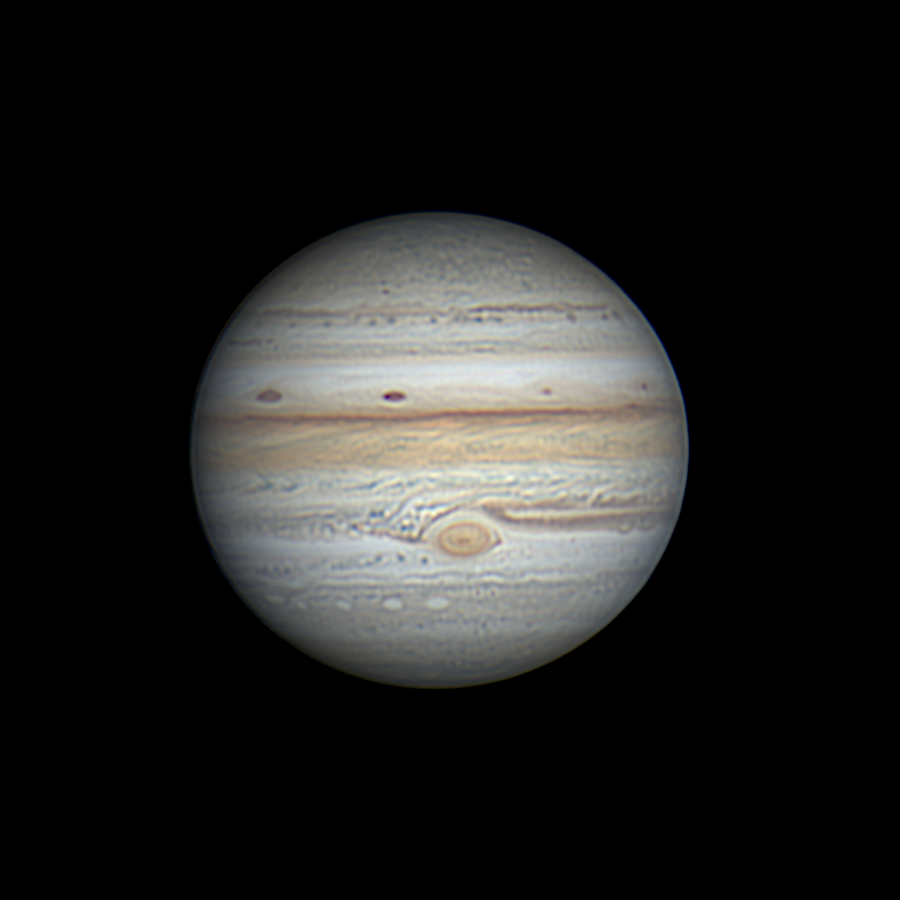 Europa, Jupiter, Io, and Ganymede (click for imgur 4k version)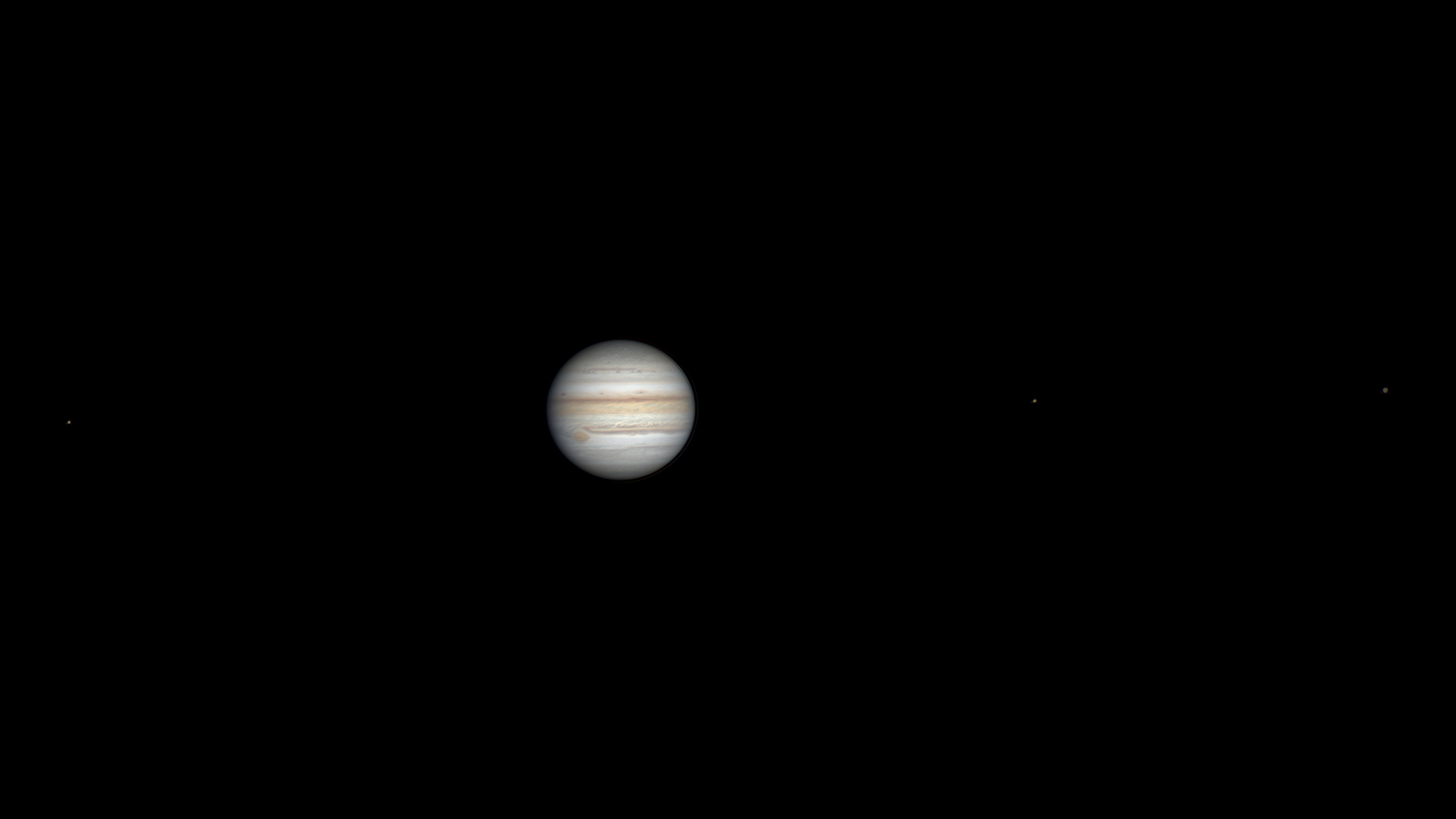 Lowres animated gif (click for full resolution bouncing PNG)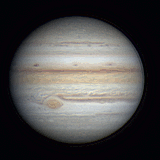 Crossed eye stereogram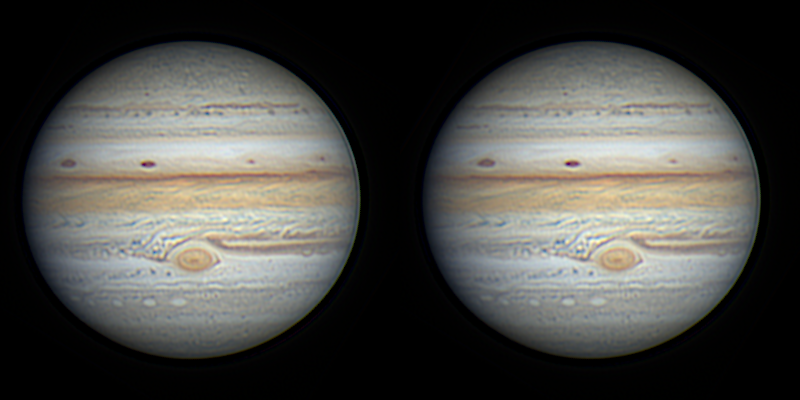 Relaxed eye stereogram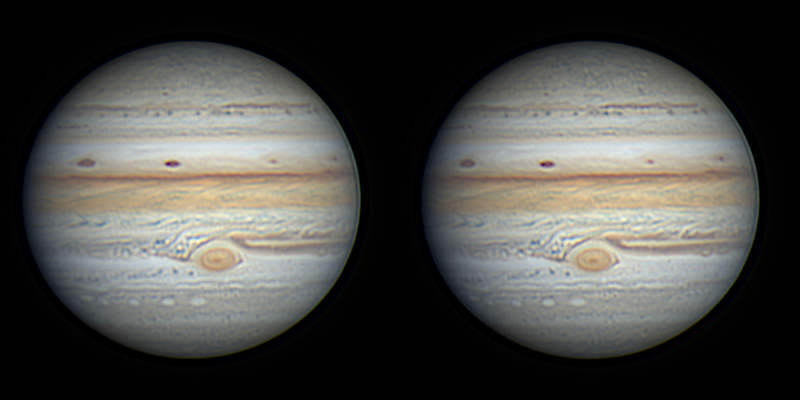 And just for fun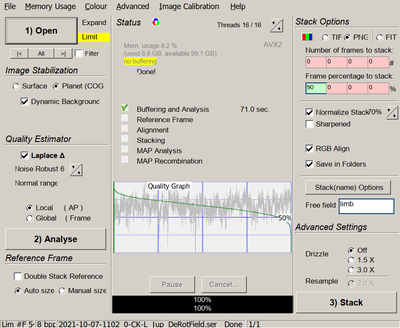 Here is a link to the 3 minutes of GRS transit in case you wish to check out your post-processing skills, I'd love to see what people can do with it!:
https://drive.google...iew?usp=sharing

Note it was captured in alt/az so you could play with both field and planetary derotation in winjupos.

Location: -37.81,145.03
Diameter=45.43"
Magnitude=-2.67
Altitude=66.82°
CMI=211.4° CMII=9.6° CMIII=206.0°  (during mid of capture)
FocalLength=4200mm (F/15)
Resolution=0.14"

Thanks for viewing, and enjoy!
Edited by Ittaku, 10 October 2021 - 12:05 AM.