This is my favorite telescope a Edmund 5 inch f/15.
The mounting belongs to my Cave 10 inch Cassegrain and is not my favorite
mount but together these two are my absolute favorite instrument of all time.
I can get tired of equatorials, not this one, this one is different. And you just
roll it out and plug it in.
There's nothing like high power hands free observing. And with the f/15's
huge depth of focus I don't even need to make focus corrections. My only
physical job is to move my eye lids to keep my eyeballs from drying out.
I can relax and devote 100% to studying what's in the eyepiece.
Robert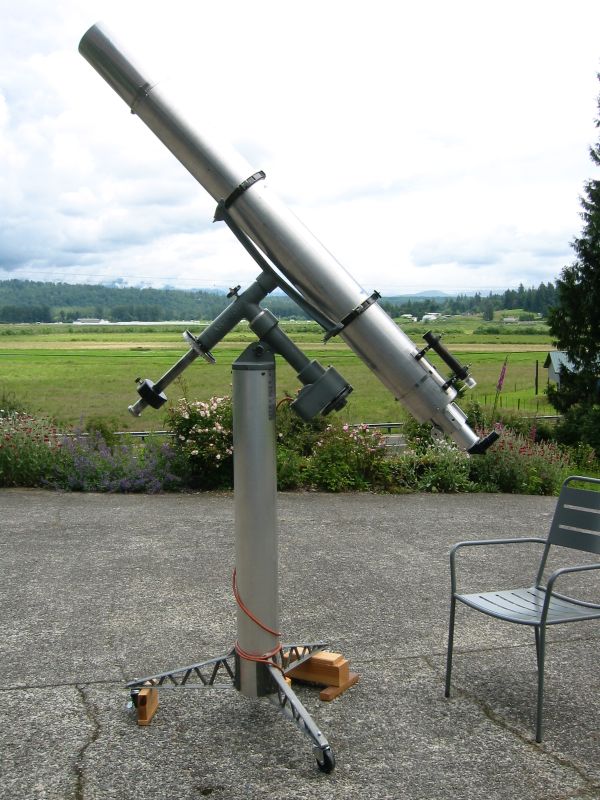 Edited by clamchip, 13 October 2021 - 04:36 PM.