The active solar region AR2882, photographed last Sunday.
The turbulence was very bad, IV of the Antoniadi scale, and I had a hard time finding a good focus point.
From a 30 second movie at 60fps I only added 20 images ...
Still better than nothing.
acro ES 127mm telescope
Herschel Baader prism
Baader ND 1.8 filter
Baader Continuum filter
Baader filter cuts uv / ir
Barlow Televue 3x
ZWO ASI178mm
Autostakkert3 and AstroSurface processing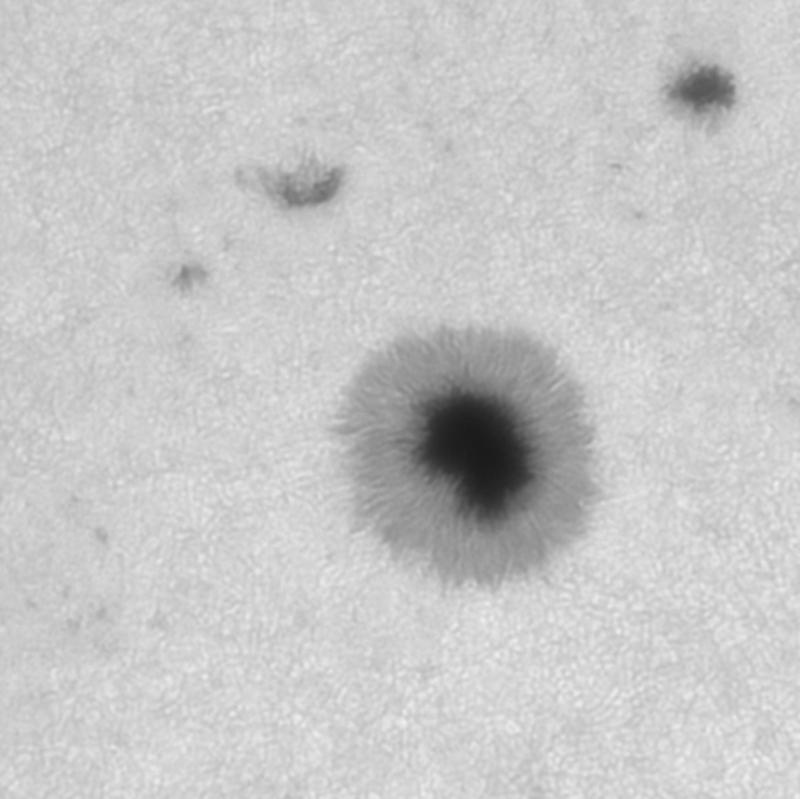 Lorenzo
Edited by lorenzo italy, 12 October 2021 - 04:02 PM.