If the seeing isn't great I contend myself with time-lapse full-disk shots. 3 shots/minute today. I like the filaprom at 4:30.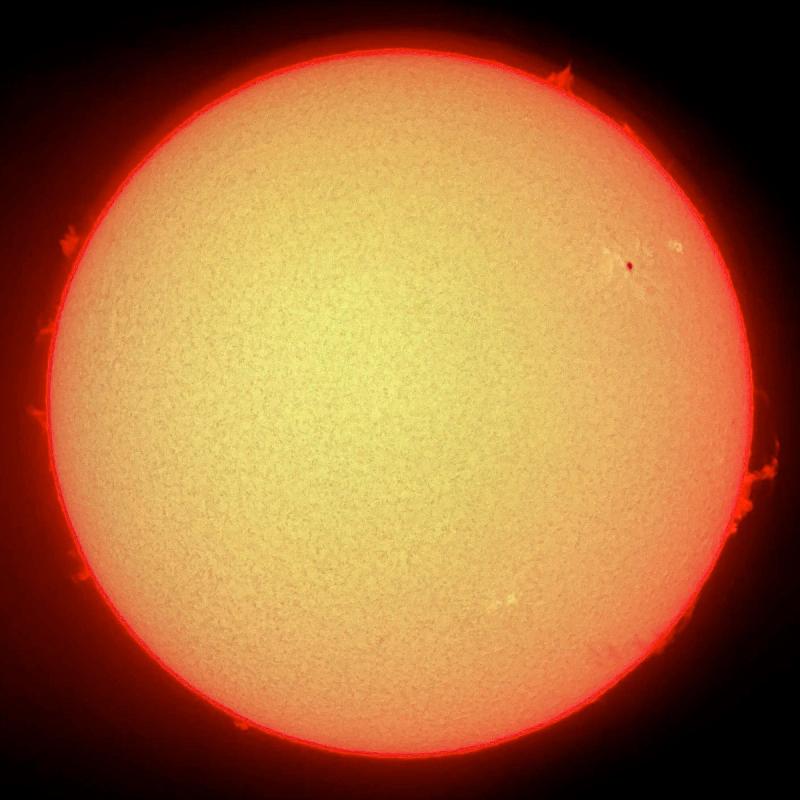 Lunt LS80T Hα, B1200, TV 13mm Plössl, phone holder, iPhone 11 Pro Max 2x camera, ProCam 8. Flip, crop, curves, levels and sharpen adjustments in Aperture.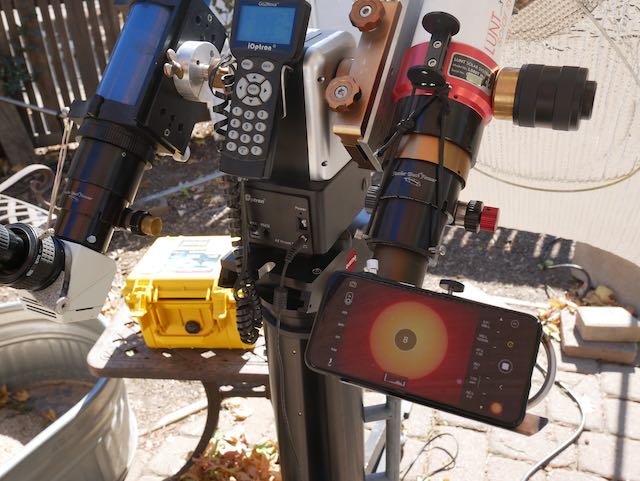 Here's my phone holder in action. You can see that the Herschel wedge also has a mount point for the magic arm phone holder.